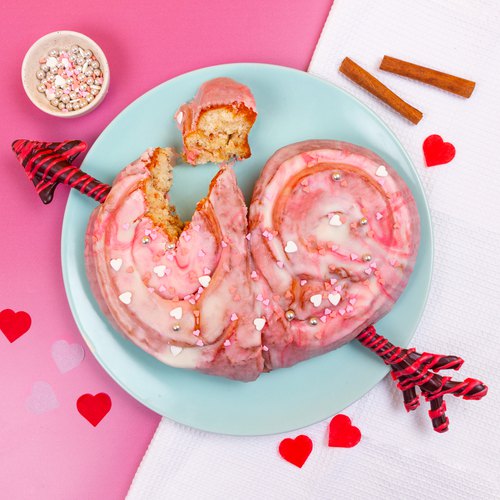 Cupid's Cinnamon Bun
Cupid's Cinnamon Bun! Give your heart to this treat 😘💘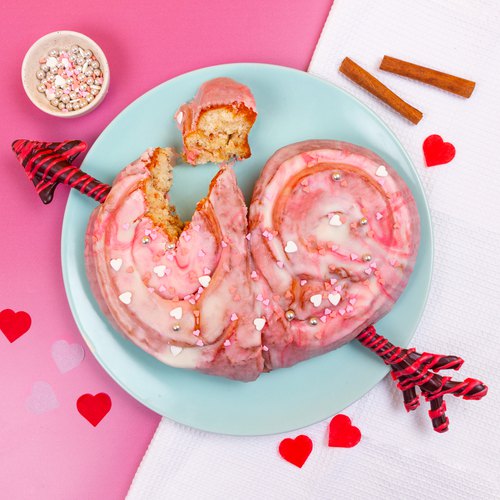 ---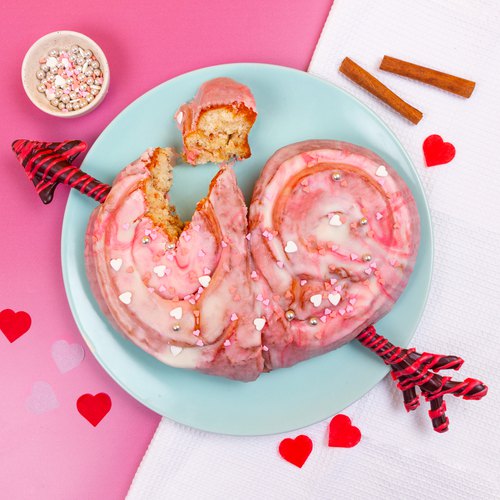 ---
Total time: 2 hours 25 minutes
Prep time: 15 minutes, Cook time: 10 minutes, Rest time: 2 hours
Ingredients for 2 people
2 chocolate pocky sticks
7 oz of dark chocolate
1 brioche dough
1.1 cups of butter
2 tsp of cinnamon
2 tsp of brown sugar
Oil
1 pot of buttercream frosting
Pink chocolate
---
Step 1/3
Melt the dark chocolate and use the scissors to mark 2 V shapes and a triangle. Dip a pocky stick in chocolate and stick it to the 2 V's. Attach another pocky stick to the triangle and allow to set.
Step 2/3
Roll out the dough. Mix the softened butter, brown sugar and cinnamon. Spread on the dough, roll and pinch to close. Chill for 15 minutes and shape into a heart. Allow to rest 30 minutes, freeze for 15 minutes and fry in hot oil until golden.
Step 3/3
Place pieces of pink chocolate in the frosting and microwave for 30 seconds. Pour the frosting over the heart roll. Stick the arrow on both sides, serve and enjoy!