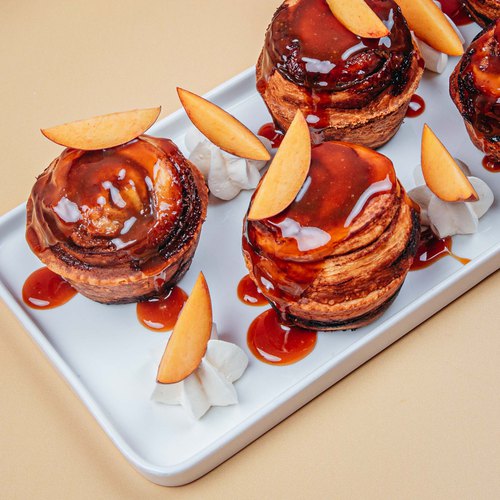 Peach Cobbler Cinnamon Roll
Peach Cobbler Cinnamon Roll! We've combined 2 delicious desserts 😁🍦🍑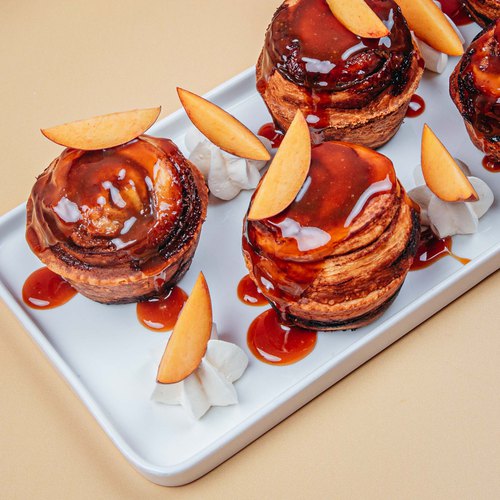 ---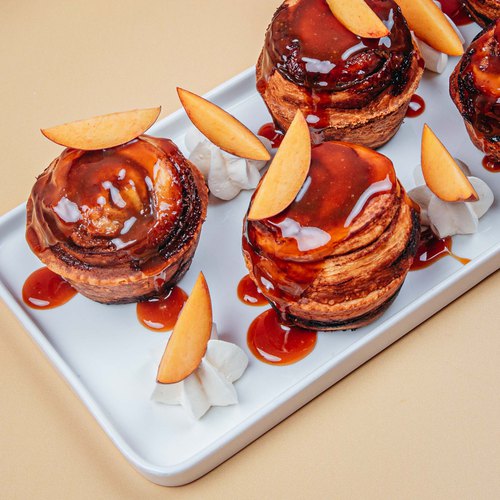 ---
Total time: 3 hours 25 minutes
Prep time: 5 minutes, Cook time: 20 minutes, Rest time: 3 hours
Ingredients for 6 people
Peaches
Heavy cream
Condensed milk
Cinnamon roll dough
Cinnamon roll filling
Caramel candies
Whipped cream
Caramel sauce
---
Tools
Cupcake tray
---
Step 1/3
Cut peaches into pieces. Mix with condensed milk and heavy cream. Place in freeze until solid.
Step 2/3
Spread out cinnamon roll dough on a flat surface into a rectangle. Coat with filling and roll. Cut into slices and place in cupcake tray. Place a caramel candy into each cupcake hole. Add chopped peaches and place another cupcake tray face-down on top. Bake in the oven until done.
Step 3/3
Place cinnamon rolls on a plate with slices of peaches and whipped cream. Serve with the peach ice cream and enjoy!