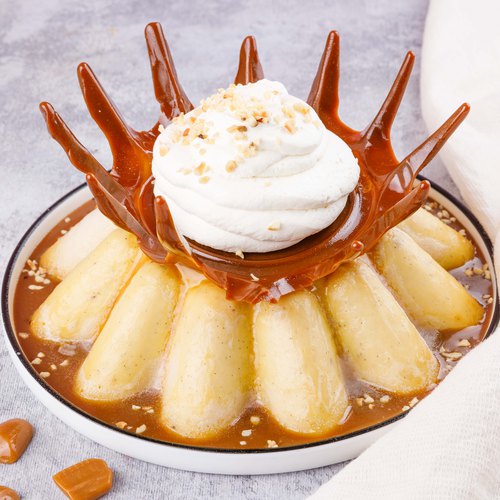 Biggest Flan
Biggest Flan! If you've got it, flan it 😏🍮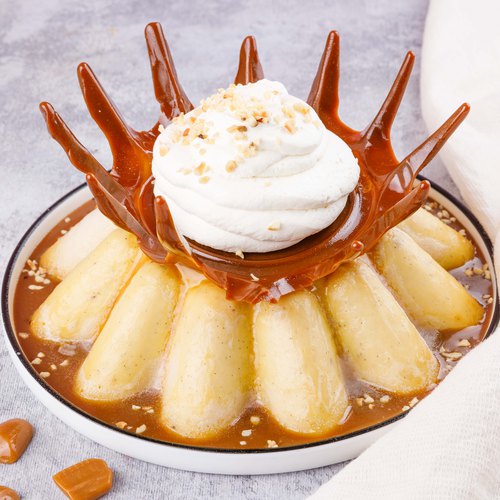 ---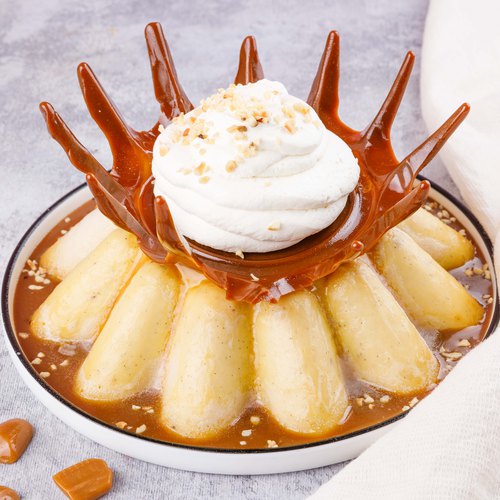 ---
Total time: 1 hour 15 minutes
Prep time: 40 minutes, Cook time: 35 minutes
Ingredients for 5 people
1 tbsp of vanilla extract
4.2 cups of milk
6 egg
1 1/4 cups of cornflour
1 cup of sugar
4 yogurt flan
3/5 cup of heavy cream
20 caramel candies
2 oz of hazelnuts
---
Step 1/3
Bring the milk to a boil with the vanilla extract in a saucepan. Mix the cornflour, the eggs, the sugar until you obtain a smooth mixture. Add the mixture to the milk when it is boiling. Bring the preparation to a boil, stirring continuously, then set the preparation aside.
Step 2/3
Whip the flan yogurts, heavy cream using an electric mixer, place the whipped cream in a piping bag. Melt the caramel candies in a saucepan and pour the caramel over the upturned flan mold. Leave the caramel to set and turn the caramel shell over. Pipe whipped cream onto the caramel shell, forming a spiral, then sprinkle with crushed hazelnuts.
Step 3/3
Pour the vanilla flan mixture into the flan mold and bake for 35 minutes at 350°F. Unmold the flan on a plate, place the shell of caramel with the whipped cream on the flan and pour the rest of the caramel around the edge of the flan, sprinkle with crushed hazelnuts and enjoy!