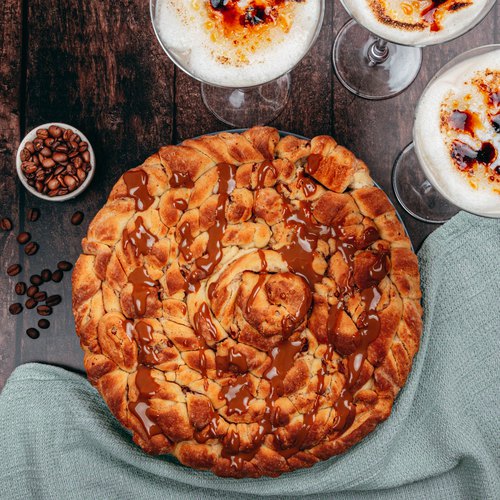 Dulce De Leche & Espresso Martini
Dulce De Leche & Espresso Martini! Served with a caramel tart ☕🍸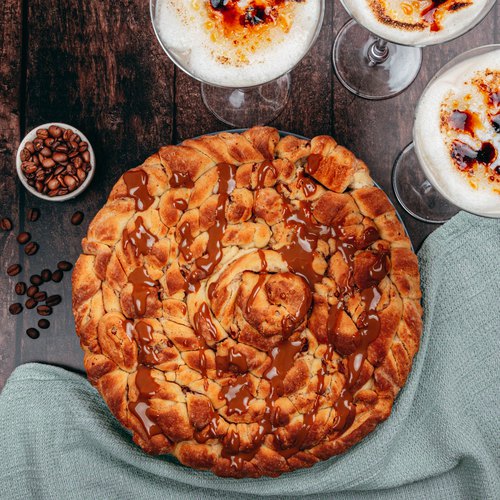 ---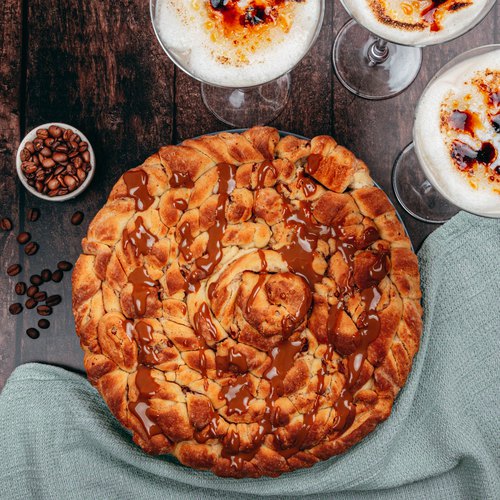 ---
Total time: 1 hour 35 minutes
Prep time: 10 minutes, Cook time: 1 hour 25 minutes
Ingredients for 6 people
1 cup of butter
2 cans of cinnamon roll dough
1 tbsp of cinnamon
1 can of condensed milk
1/4 cup of vodka
1/4 cup of sugar
1/2 cup of baileys
2 cups of coffee
6 tbsp of vanilla ice cream
---
Step 1/5
Remove the cinnamon roll doughs from the can. Roll out into a long rectangle. Mix butter and cinnamon. Spread the mixture on the dough. Fold over, re-roll the dough and slice lengthwise in 3 using a pizza cutter.
Step 2/5
Braid the 3 dough strips and place in a baking dish. Place the condensed milk in the center and open the top. Bake the dough for 25 minutes and the condensed milk for 1 hour.
Step 3/5
Heat the Baileys then steep it with coffee for 5 minutes. While still warm, pour into a shaker with ice and the vodka. Shake.
Step 4/5
Strain the cocktail into martini glasses. Sprinkle with sugar and caramelize with a blowtorch.
Step 5/5
Pour the dulce de leche over the cinnamon roll. Serve with ice cream and the martinis. Enjoy!