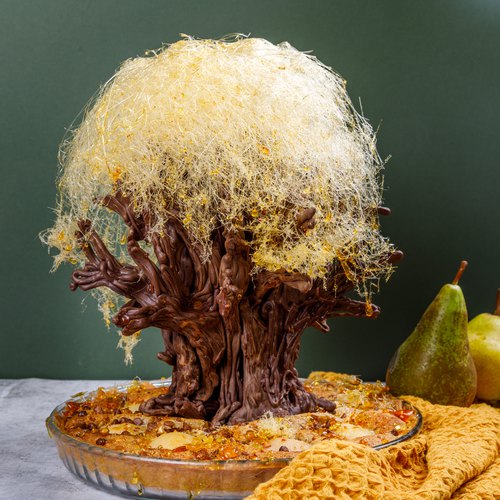 Pear & Chocolate Tree Tart
It's almost too beautiful to eat, almost 🍫🌳🍐😍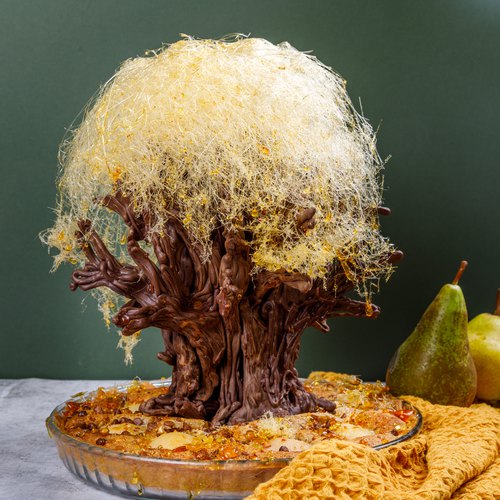 ---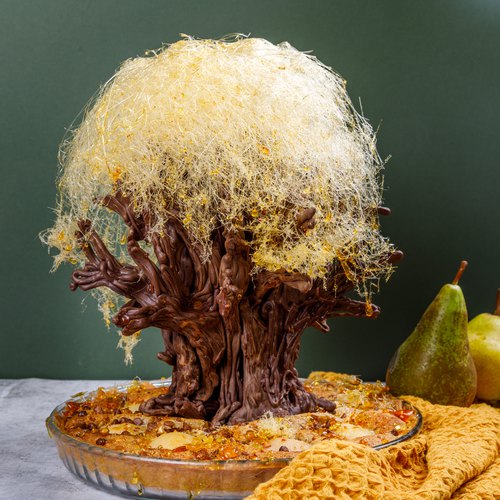 ---
Total time: 1 hour 10 minutes
Prep time: 45 minutes, Cook time: 25 minutes
Ingredients for 5 people
1 shortcrust pastry
1/2 cup of butter
2 cups of sugar
1 cup of almond powder
3 eggs
8 pears
1 cup of dark chocolate
1 cup of milk chocolate
---
Step 1/3
In a large bowl filled with water and ice create a 3D tree with the melted chocolates. Place in fridge to set for at least 30 minutes.
Step 2/3
Place the shortcrust pastry in a baking dish. Mix the butter, ½ cup of sugar, the almond powder and the eggs to obtain the almond cream. Place in the bottom of the shortcrust pastry. Poach the pears in 1 liter of boiling water with ½ cup of sugar. Place pears on the almond cream. Bake for 25 minutes at 350F.
Step 3/3
Make caramel by combining remaining sugar and ½ cup of water. Allow to cool slightly. With a ladle, begin to drip caramel over the tree to form threads. Continue the process until it resembles the crown of a tree. Place chocolate tree in the middle of the pear tart. Serve and enjoy!