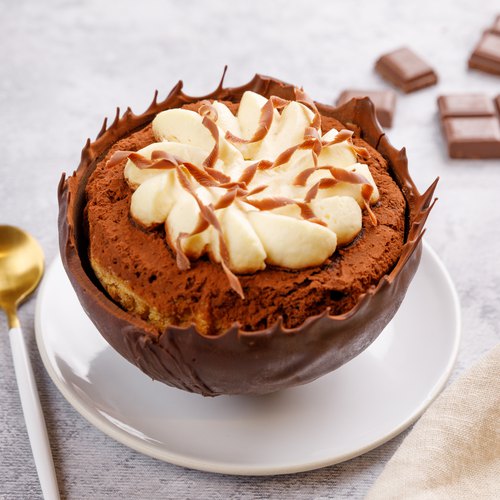 Gooey Chocolate Cake Cups
Gooey Chocolate Cake Cups! Gooey chocolate + whipped cream = 😁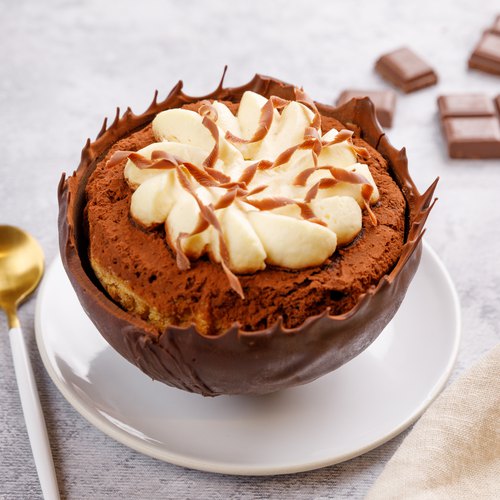 ---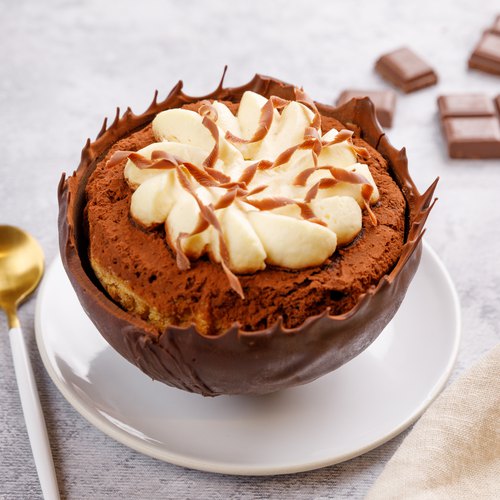 ---
Total time: 2 hours 55 minutes
Prep time: 40 minutes, Cook time: 45 minutes, Rest time: 1 hour 30 minutes
Ingredients for 3 people
6 tbsp of flour
1/4 cup of butter
2 egg
1 3/4 oz of dark chocolate
1 3/4 oz of white chocolate
9 oz of milk chocolate
4 tbsp of mascarpone
1/2 cup of sugar
0.4 cup of heavy cream
7 tbsp of cocoa powder
---
Step 1/4
Mix 1/2 cup of sugar, 6 tbsp of flour, the butter and 2 eggs until a smooth. Divide into 2 parts and place in two bowls. Melt the dark and white chocolate and mix each one in a part of the dough.
Step 2/4
Place a ladle in 1 liter of cold water with ice cubes. Melt the milk chocolate, place the ladle upside down on a baking sheet and pour the melted chocolate on top. Refrigerate for 30 minutes. Repeat the process 2 times. Spread the remaining milk chocolate on the baking sheet and refrigerate for 30 minutes.
Step 3/4
Pour the cake batter into the small dishes, alternating a layer of white chocolate batter with dark chocolate batter. Bake for 45 min at 240°F.
Step 4/4
Scrape the chocolate to make spirals, and reserve them. Unmold the chocolate shells. Whip the mascarpone, the rest of the sugar and the heavy cream to make a whipped cream. With an ice cream scoop, remove the center of the cakes and sprinkle cocoa powder on top. Place the cakes in the chocolate shells. Pour the melted chocolate inside and top with whipped cream. Sprinkle the chocolate spirals and enjoy!