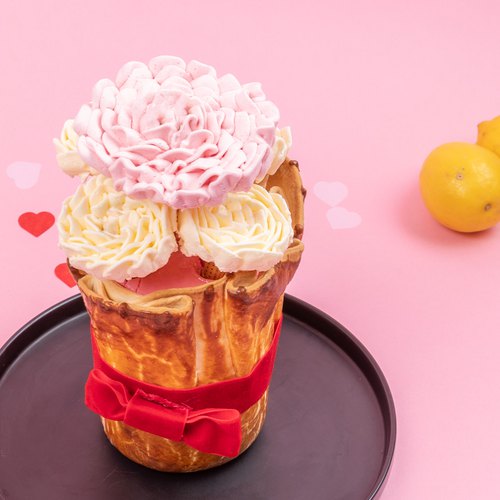 Bouquet of Rose Meringues
Bouquet of Rose Meringues! Give this gift to someone you love ❤️🍋💐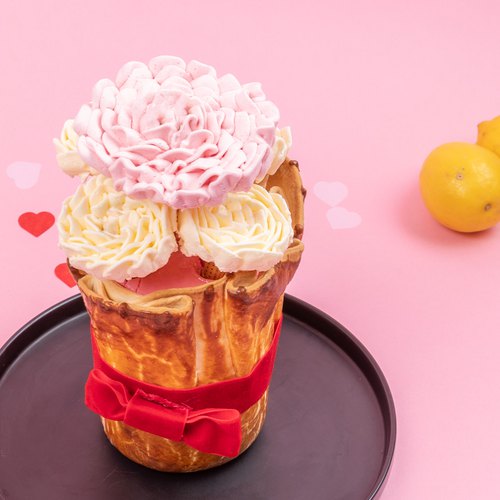 ---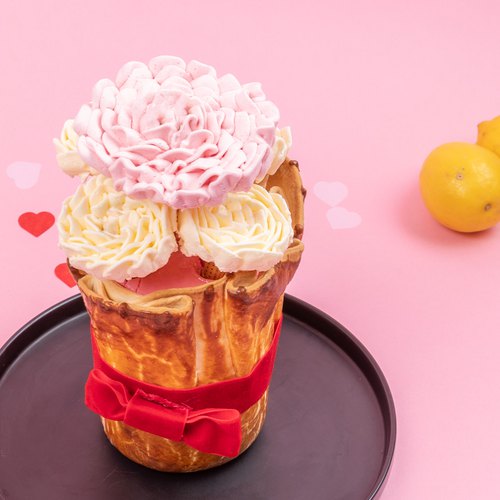 ---
Total time: 1 hour
Prep time: 30 minutes, Cook time: 20 minutes, Rest time: 10 minutes
Ingredients for 2 people
2 shortcrust pastry
1 1/2 cups of butter
1 tbsp of egg yolk
4/5 cup of lemon juice
1 cup of egg
1 tsp of gelatin
1 cup of raspberry coulis
1 4/5 cups of egg whites
1 1/2 cups of sugar
3 tbsp of water
---
Tools
Piping bag
---
Step 1/4
Place the shortcrust pastry over an upside down container. Brush with egg yolk and bake 20 minutes at 350°F.
Step 2/4
Prepare an Italian meringue by whipping the whites with a third of the sugar. Heat the rest of the sugar and water to 240°F. Pour into the egg whites and beat until it cools.
Step 3/4
Make the lemon and raspberry curd with lemon juice and raspberry coulis. Mix in the eggs and cook until the mixture thickens. Add the gelatin and cold pieces of butter. Blend until smooth and pour the preparation into the cooked shortcrust pastry.
Step 4/4
Pipe roses with the meringue around fountain candles. Place in the shortcrus pastry. Light the fountain candles, serve and enjoy!