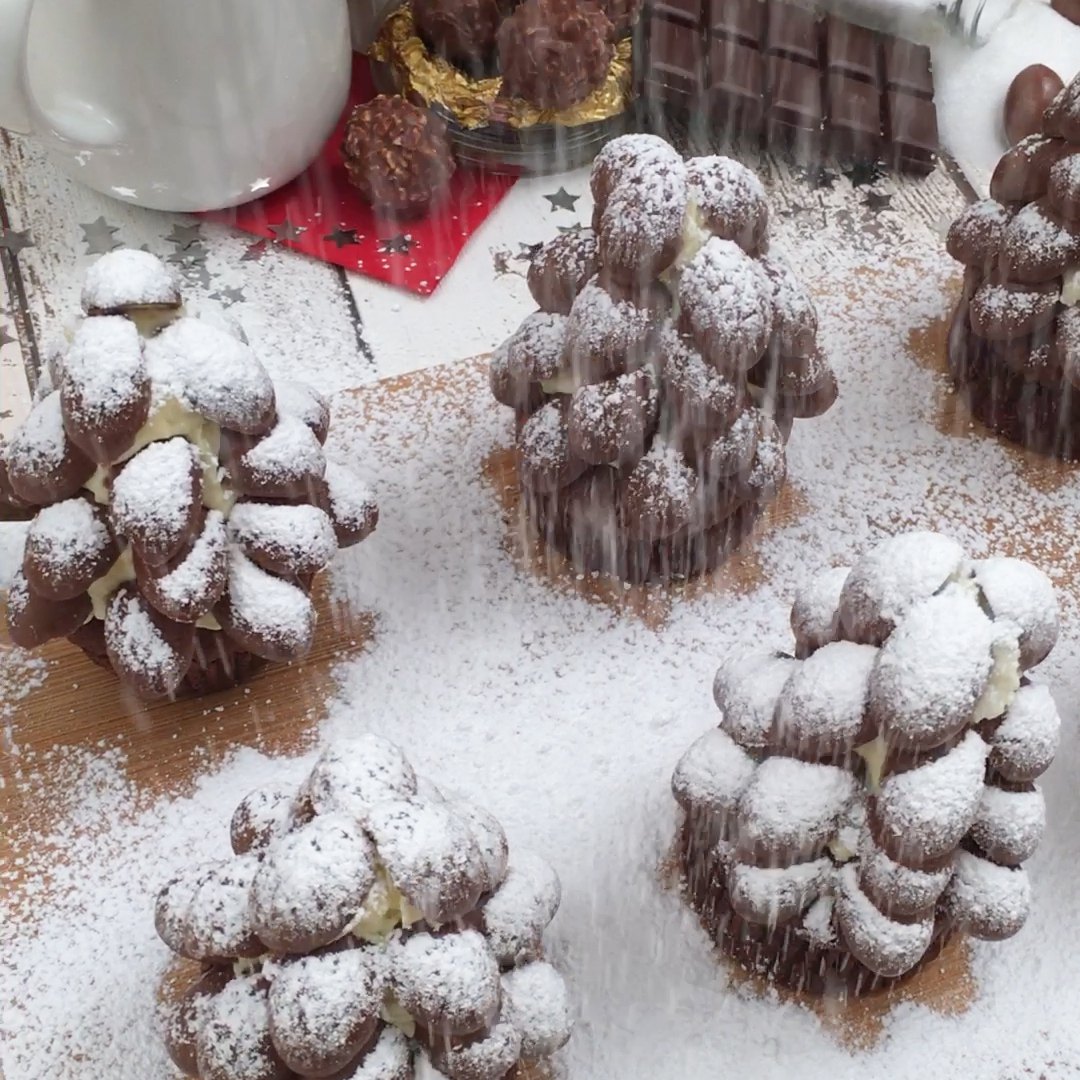 Christmas Cupcakes
The perfect snow scene... without the wet feet and cold noses!
Made by you!
Ingredients
1/2 cup flour
1/3 cup sugar
1 egg
5 tbsp butter
3/4 cup dark chocolate
6 Ferrero Rocher
5 tbsp powdered sugar
1 1/4 cups heavy cream
40 Schoko-bons
Powdered sugar
Tools
1 muffin tin
6 muffin wrappers
1 piping bag
1. Mix the flour, sugar, egg, butter and melted dark chocolate, then portion out into the muffin wrappers inside the muffin tin. Place 1 Ferrero Rocher in the middle of each muffin, then bake for 20 minutes at 350 °F.
2. Whip the heavy cream and powdered sugar into whipped cream, then put it in the piping bag. Form a cone by piping the cream into the muffin wrappers in a circular motion.
3. Divide the Schoko-bons in two and sprinkle over the whipped cream to cover the muffins in multiple layers, like with the branches of a Christmas tree. Dust with powdered sugar and enjoy.
Similar recipes from Chefclub