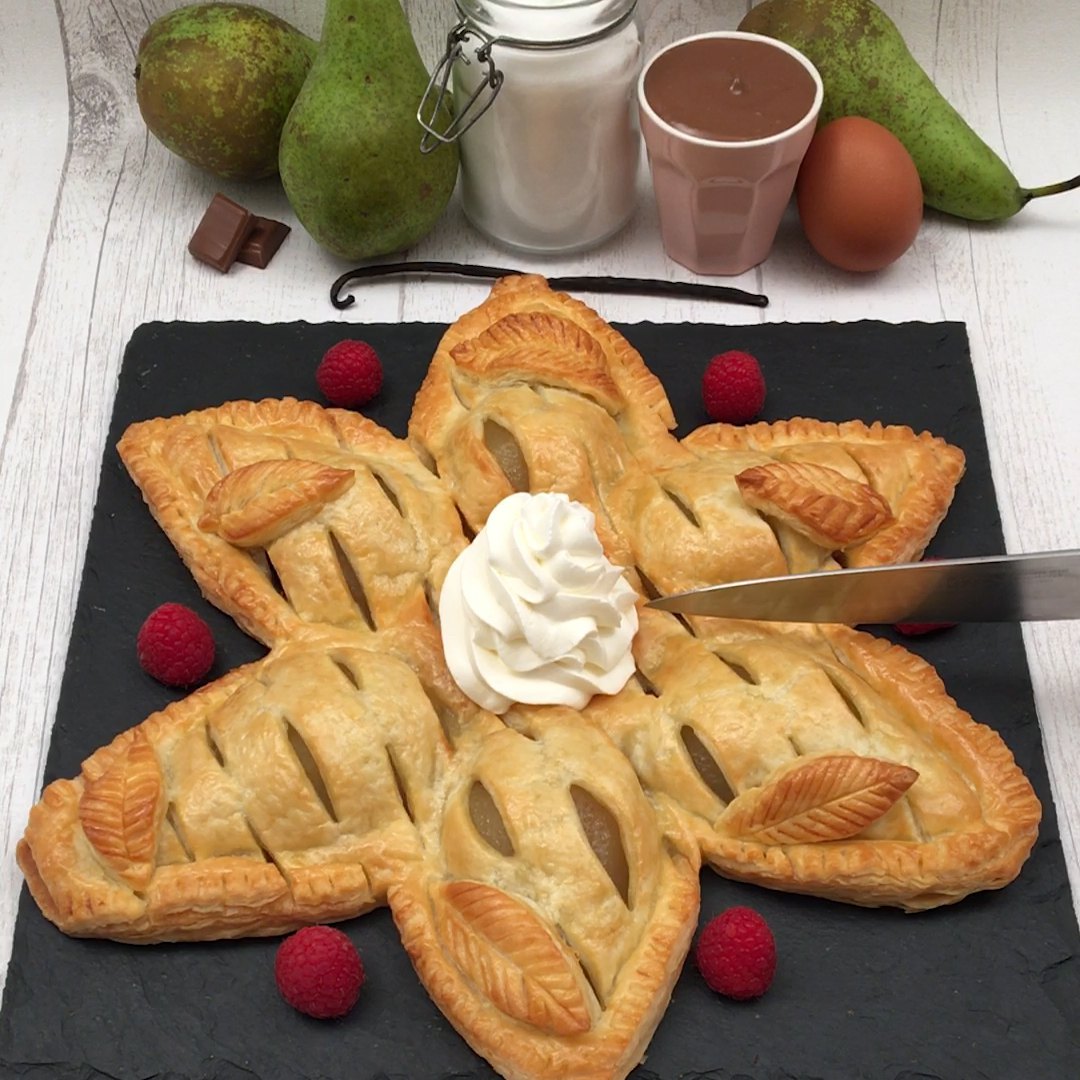 Pear Tart
Simple and delicious 😍
Total time: 35 minutes
Ingredients for 6 people
3 pears
1 1/4 cups sugar
1 vanilla bean
12 squares dark chocolate
2 puff pastries
1 egg
Whipped cream
---
Tools
1 baking tray
Parchment paper
---
Step 1/4
Peel the pears, cut them in half lengthwise and remove the seeds. Bring 2 cups of water to the boil with the sugar and the open vanilla pod, submerge the pears and leave to infuse for 45 minutes on a low heat, turning them over from time to time.
Step 2/4
In the hollow of each pear half, place 2 squares of chocolate. Arrange the pears in a star shape, on their flat side, on 1 of the puff pastries laid on the baking tray lined with parchment paper.
Step 3/4
Mark 3/4" long slits evenly over the entire 2nd dough. Brush the 1st dough with beaten egg and place the 2nd dough on top. Remove a disc of dough in the center and triangles between each pear to form a large flower.
Step 4/4
Draw and cut out sheets from the pastry scraps and decorate the pie. Seal the edges well with a fork. Brush the tart with the beaten egg and bake at 400 °F for 15 minutes and then lower to 350 °F for another 15 minutes. Serve with whipped cream.