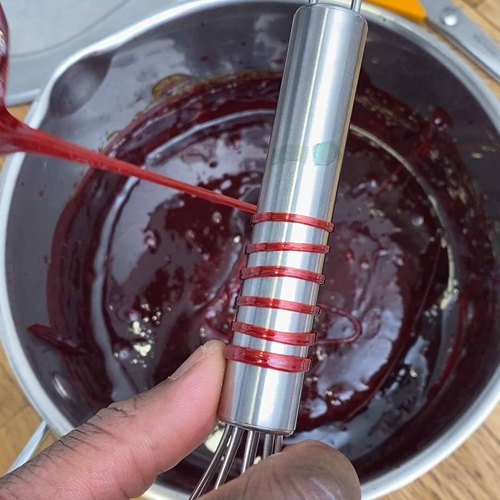 Crepe Gift Roll-ups
A sweet surprise is waiting for you under the Christmas tree!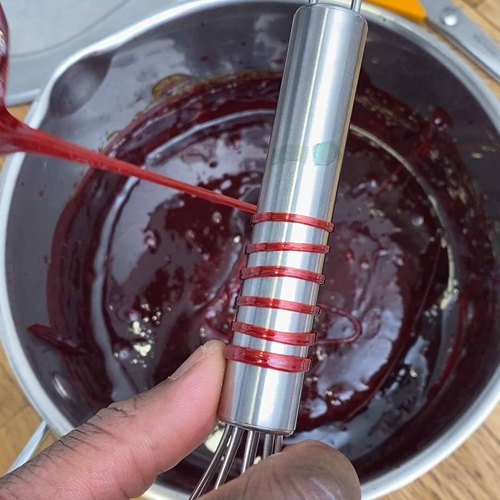 ---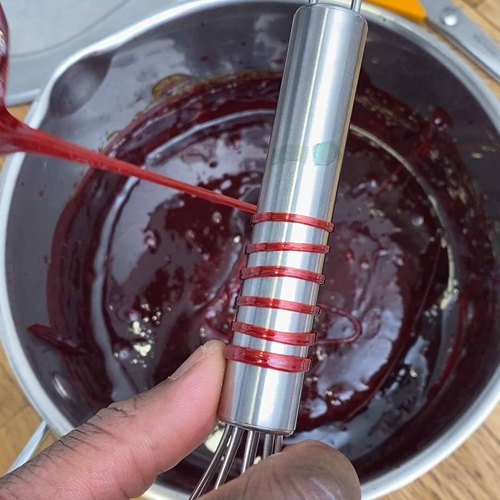 ---
Ingredients for 4 people
6 1/3 cups of flour
2 teaspoons salt
2 cups of sugar, divided
8 eggs
6 1/4 cups of milk
2/3 cup of melted butter
2 teaspoons green food coloring
1/3 cup of chefclub's chocolate spread
2 bananas
1/3 cup of salted caramel
1 granny smith apple
2 teaspoons red food coloring
---
Tools
Condiment bottles
Parchement paper
Metal whisk
Scissors
---
Step 1/4
Begin by mixing flour, salt, 1 cup sugar, eggs, and milk in a bowl. Once mixed, add in melted butter. Pour 1/3 of the mixture into another bowl and mix in red food coloring. Then add green food coloring to the remaining batter. Next, pour the batters into condiment bottles.
Step 2/4
On a nonstick pan over medium heat, use the condiment bottle to pour the green batter onto the pan, leaving space for a red cross. Then pour the red batter into the empty space. The crepe should look like a green present with red ribbon. Repeat until you have made four crepes. Next, make eight entirely green crepes.
Step 3/4
On a piece of parchment paper, lay out three crepes, two plain green crepes and one crepe with the red cross. The crepe with the red cross should be the one that is entirely visible. Pour the chocolate spread down the center of the crepe and spread it out using a spoon. Then place small banana slices on top of the crepe. Fold over the edges on the vertical side and roll up the crepe into a roll-up. Duplicate this same roll-up. Then, repeat this same process twice using the salted caramel instead of the chocolate spread and thinly sliced apples instead of bananas. Next, place the roll-ups in the air fryer at 300°F and let cook for 10 minutes.
Step 4/4
In a sauce pan, heat 1 cup sugar until it becomes an amber color. Mix in red food coloring and place the pan in a bowl of cold water. Mix the sugar with a spoon until it begins to harden. Then using the spoon twirl the sugar around the metal handle of a whisk, being careful not to burn yourself. Cut the spiral with a scissors. Repeat until you've made six spirals. Lastly, place all of the roll-ups on a plate and decorate with the spirals. Enjoy!