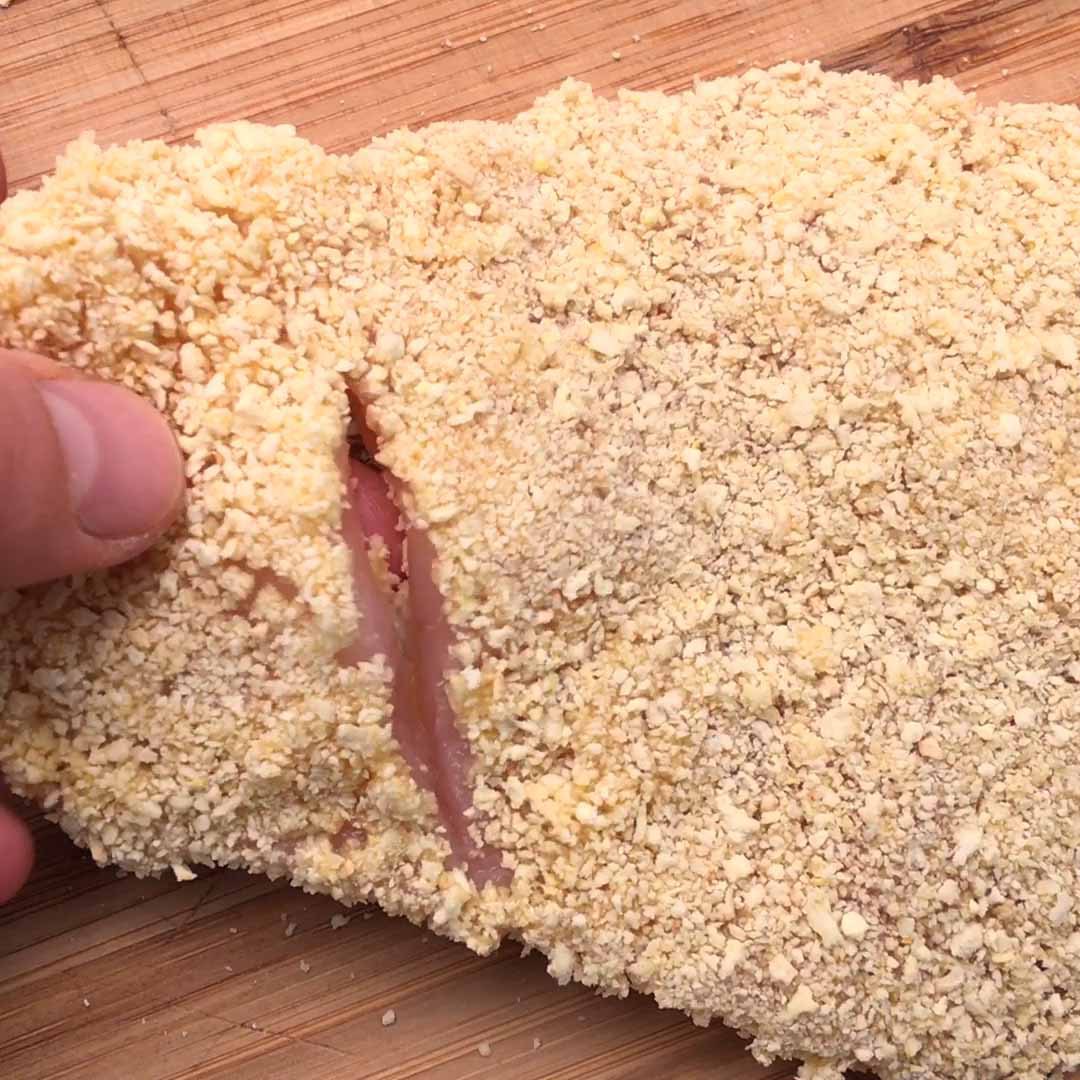 Stuffed Chicken Breast Flower
With spinach artichoke petals! 🤩🌺🍗
Total time: 60 minutes
Ingredients for 10 people
1 ball mozzarella
Flour, for breading
Egg, for breading
Seasoned breadcrumbs, for breading
6 chicken breasts
8 stalks of asparagus, boiled quickly and blanched
8 oz cream cheese
1 cup artichoke hearts, chopped
1 tbsp garlic powder
Salt & pepper, to taste
1 cup shredded mozzarella
1 cup spinach leaves
Hot oil, for frying
---
Tools
9-inch springform pan
---
Step 1/3
Dredge mozzarella ball in flour, egg, then breadcrumbs. Fry until golden brown. Cut each chicken breast in half lengthwise, and bread in flour, egg, and then breadcrumbs. On either end of the breaded chicken breast, cut a small incision.
Step 2/3
Using the asparagus sticks, weave them into the chicken breasts so that you have 3 woven together. Mix cream cheese, artichoke hearts, garlic powder, salt and pepper together. Then spread this mix on the chicken breasts. Sprinkle with mozzarella and place spinach leaves on top letting the tops poke out. Place the mozzarella ball in the center and roll so that all the chicken breasts form a flower-like shape around the mozzarella ball. Place on the bottom of the spring form pan and then place the ring over the top, securing the chicken. Bake for 1 hour at 350 °F.
Step 3/3
Remove from oven, let cool slightly, remove the springform ring and cut into slices. Enjoy!