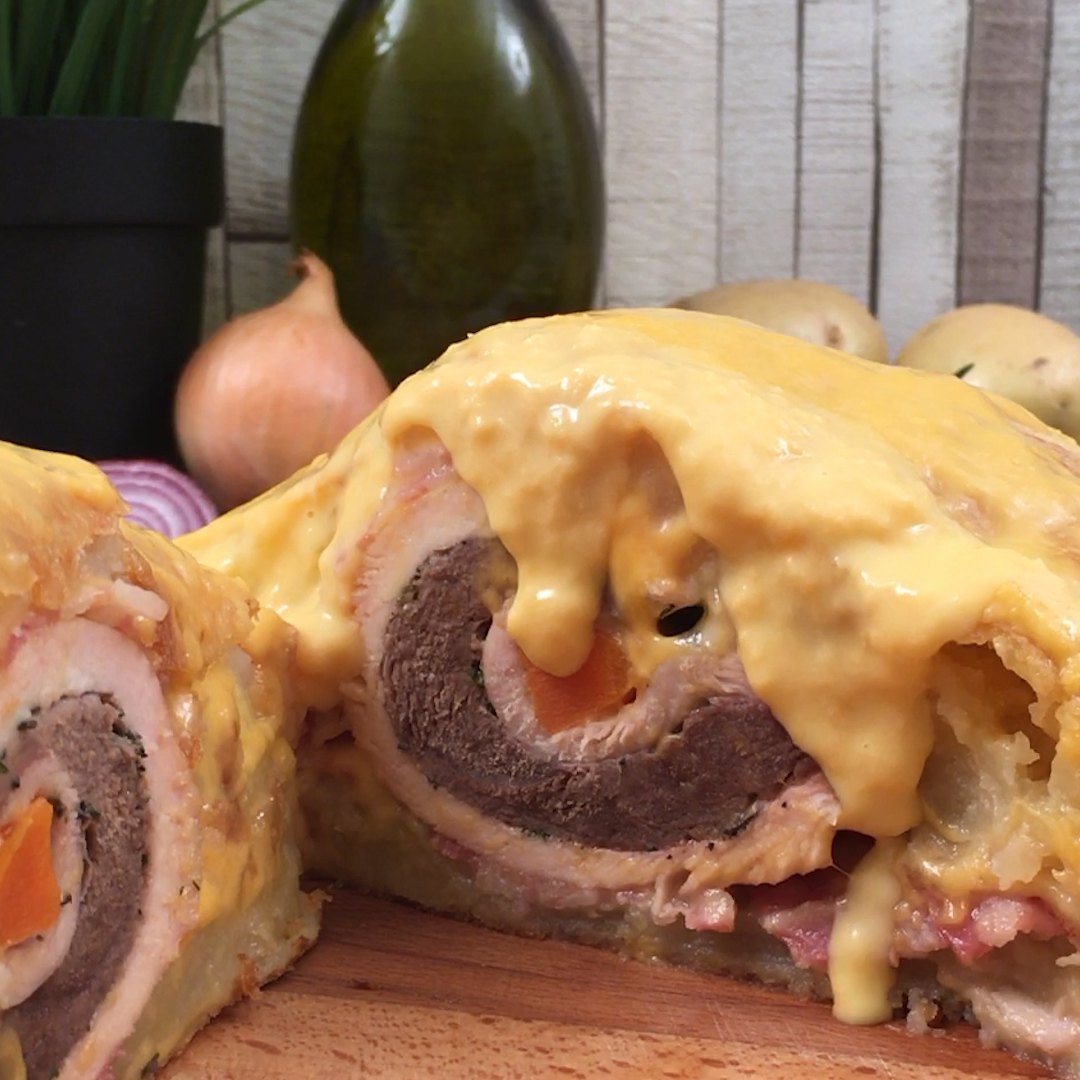 Personal Turducken
Plate licking good. 🤤🥔💛
Made by you!
Ingredients
3 duck breasts
3 turkey breasts
3 chicken breasts
Parsley, to taste
Salt & pepper, to taste
Sage, to taste
Thyme, to taste
Rosemary, to taste
30 slices bacon
6 slices mozzarella
Stuffing
Mashed potatoes
Gravy
Melted cheese
Tools
Meat tenderizer
1. Separately stack the duck breasts, turkey breasts, and chicken breasts, and pound each stack with a meat tenderizer. Lay the breasts in a pan, and spread the parsley, salt & pepper, sage, thyme, and rosemary on top. Separately, lay the bacon side by side and bake for 10 min at 350° F.
2. Stack 1 turkey, duck, and chicken breast. Cover with mozzarella and add a spoonful of stuffing to the middle. Roll the stack and place on top of the cooked bacon strips. Roll again and completely cover the roll with mashed potatoes. Bake for 1 hour at 350° F. Pour gravy or melted cheese on top of the rolls, cut, and enjoy!
Similar recipes from Chefclub