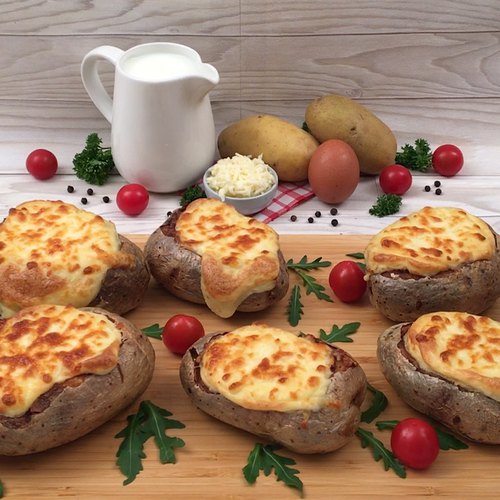 Twice Baked Mashed Potatoes
What is this sorcery? 🥔🧙‍♀️💛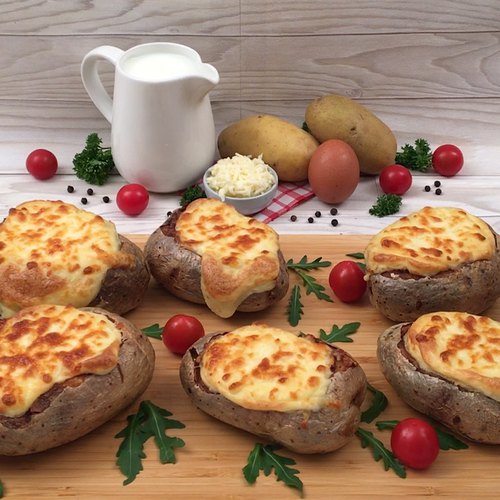 ---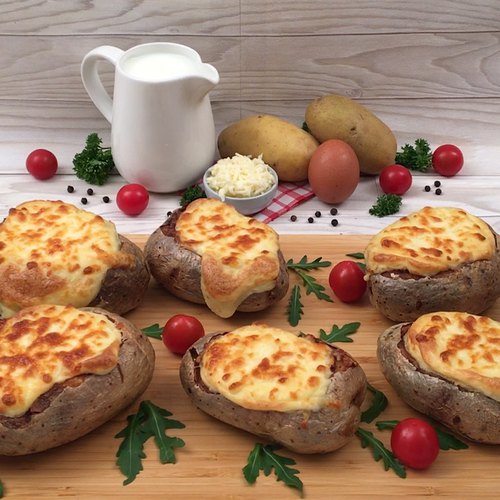 ---
Ingredients for 6 people
6 large potatoes
1 red onion
2 carrots
1/2 lb of ground beef
butter
3 balls of mozzarella
olive oil
vegetable oil
salt & pepper
parchment paper
---
Step 1/4
Place the potatoes on a sheet pan covered with baking paper, pour a drizzle of olive oil over them, season with salt and pepper and place in the oven for 50 minutes at 350 °F.
Step 2/4
When the potatoes come out of the oven, cut off the top of the potatoes horizontally and hollow them out. Fry the hollowed-out potatoes and drain them well.
Step 3/4
Cook the ground beef with the chopped red onion, diced carrots, salt and pepper. Divide the cooked meat among the hollowed-out potatoes.
Step 4/4
Smash the potato flesh with the butter and then melt the mozzarella balls in it, stirring. Pour the cheesy mashed potatoes into the potatoes and spread the grated mozzarella over them. Place in the oven for 5 minutes at 350 °F and eat.