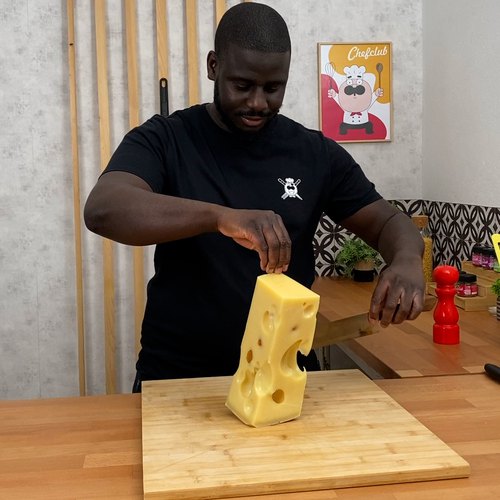 Croissant Pot Pie
Croissant Pot Pie! Ham & chesse wrapped in a crunchy croissant crust 🥐🧀🍖🤤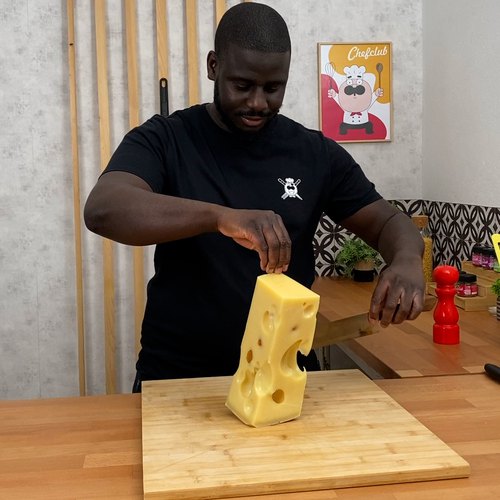 ---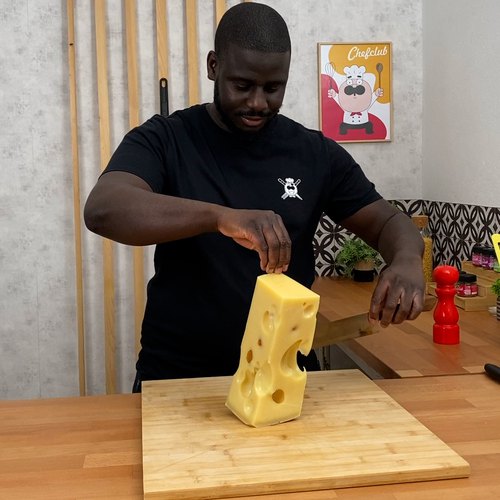 ---
Total time: 1 hour 30 minutes
Prep time: 45 minutes, Cook time: 45 minutes
Ingredients for 4 people
1 puff pastry
3 ham
7 oz of block of emmental cheese
1 tbsp of emmental cheese, grated
Bechamel sauce
3 cups of flour
2 tbsp of milk
2 tbsp of butter
Salt & pepper
Nutmeg
Chefclub salad spices- garlic & herbs
0.4 cup of white wine
---
Step 1/5
In a saucepan, melt the butter then add the flour to make a roux. Gradually add the hot milk while stirring in the saucepan once the mixture has started to thicken, season and bring to a boil.
Step 2/5
In a large puff pastry cut in half then make 3 circles. With the second half cut rectangles using a business card or equivalent. Cut them in half diagonally to make triangles. Once the dough is cut, roll the ends of the triangle to form a croissant shape. Place the croissants on a baking sheet and brush them with egg. Bake 15 minutes at 350°F. Bake the 3 circles as well (add a plate with a sheet of parchment paper so that they do now swell too much).
Step 3/5
Take the block of cheese and cut it into pieces. Add to a hot pan and allow the cheese to melt. Add the white wine and remove from heat.
Step 4/5
Once the puff pastry is out of the oven take the discs and put a little bechamel on each. Add the ham (cut in a circle), the puff pastry, followed by the bechamel. Continue to repeat the layers until finished.
Step 5/5
Take the strip of croissants then place it vertically all around the layers.Add the grated cheese on top and bake 10 minutes at 350°F. Serve with salad and sprinkle with Chefclub seasoning. Enjoy!