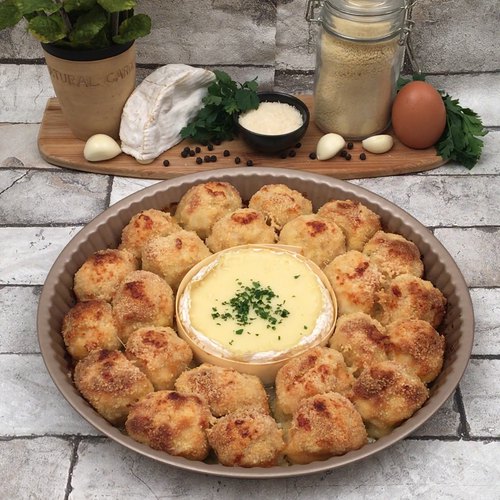 Garlic Chicken Fondue!
Prepare to wow the crowd with this incredible mash up!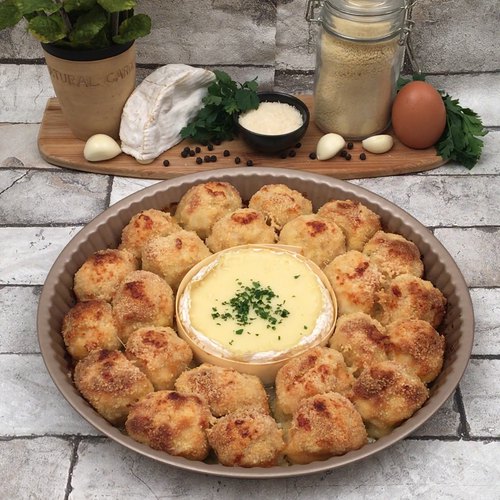 ---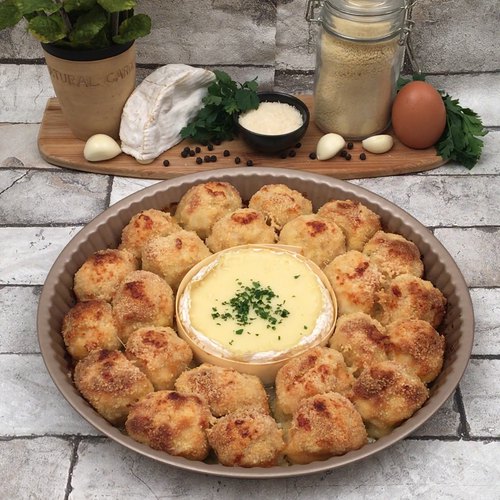 ---
Ingredients for 6 people
5 tbsp of butter
8 cloves garlic
6 chicken breasts
1 cup of flour
2 eggs
1 cup of breadcrumbs
1/2 cup of grated parmesan
1 camembert cheese
parsley
---
Step 1/4
Mix the butter with chopped parsley and chopped garlic. Massage together and roll into a sausage shape, about 1/2 inch in diameter inside plastic wrap. Freeze 15 minutes.
Step 2/4
Dice the chicken and make a slice in each piece. Stuff each one with a thin slice of the compound butter.
Step 3/4
Dredge the diced chicken by coating it in flour, then egg, then a mixture of parmesan and breadcrumbs.
Step 4/4
Arrange the chicken pieces in a pie or tart pan and place the camembert in the center and remove the lid. Bake 20 minutes at 350 °F. Once out of the oven, remove the top crust of the camembert, sprinkle chopped parsley and enjoy by dipping the chicken in the cheese.
Similar recipes from Chefclub
-
Our other recipes