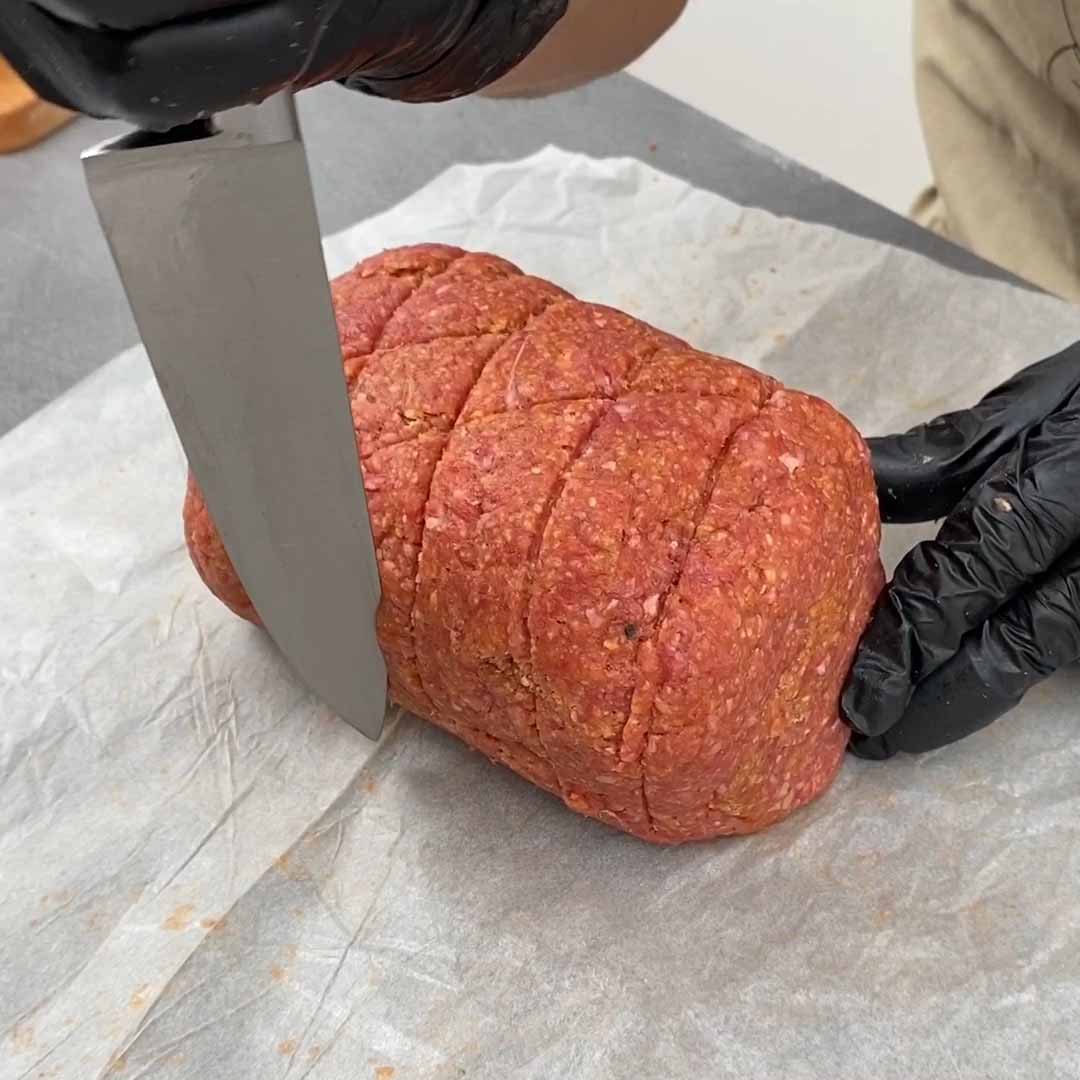 Island Meatloaf
Who eats a pineapple covered in beef? 🎶🍍🎵
Made by you!
Ingredients
Pineapple
1/2 cup cream cheese
1 lb ground beef
2 cups breadcrumbs
Egg
1/2 cup BBQ sauce plus more for glaze
Salt & pepper
Parsley
Maraschino cherries
Tools
Can
Apple corer
Parchment paper
Rolling pin
1. Cut off the stem of the pineapple and set aside. Insert the can in the center of the pineapple. Use a knife to cut around the can to remove the pineapple peel. Cut off the bottom of the pineapple. Remove the pineapple from the can. Use an apple corer to remove the center from the pineapple. Fill a piping bag with soft cream cheese. Use the piping back to pipe cream cheese in the middle of the pineapple
2. Mix the beef, egg, breadcrumbs, BBQ sauce, salt, and pepper together. Place the mixed meat between two layers of parchment paper and use a rolling pin to roll the meat into a square. Use a knife to help form a square shape.
3. Place the pineapple in the middle of the meatloaf. With the help of the parchment paper, roll the meat around the pineapple. Use the knife on the meatloaf to create cuts that resemble the outside of a pineapple. Place on a lined baking sheet. Squeeze the juice from the stem of the pineapple onto the meatloaf, brush with more BBQ sauce. Bake for 50 minutes at 350 °F. Garnish with parsley and cherries.
Similar recipes from Chefclub