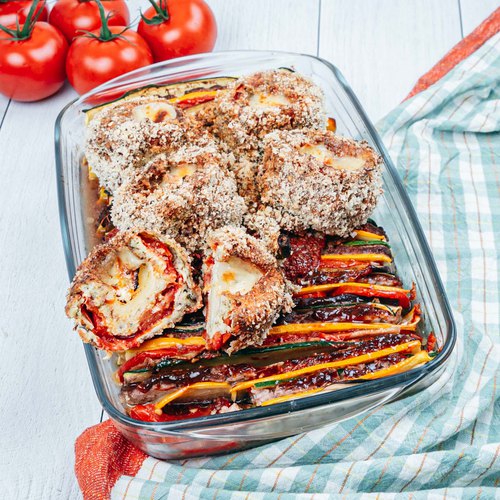 Seasonal Millefeuille
Seasonal Millefeuille! With crispy tomatoes and eggplant 🍅😎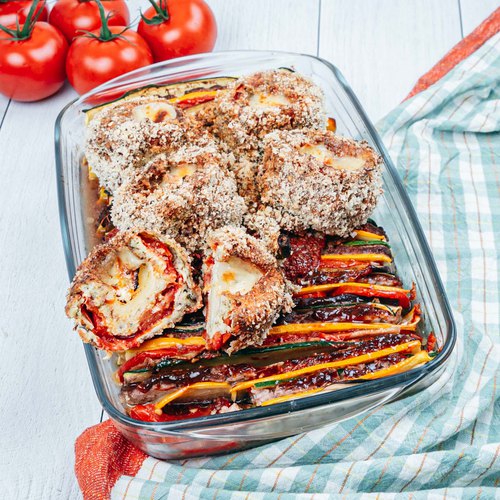 ---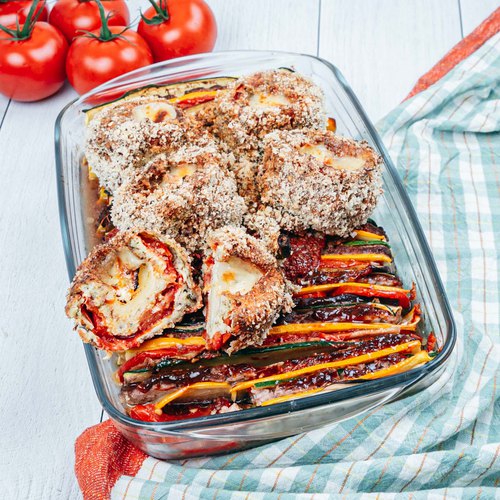 ---
Total time: 1 hour 5 minutes
Prep time: 45 minutes, Cook time: 20 minutes
Ingredients for 5 people
Olive oil
2 eggplants
Salt & pepper
2 zucchini
2 yellow zucchini
Tomatoes
Chefclub ground beef seasoning
1.1 lbs of ground beef
1 mozzarella
Oil
Breadcrumbs
2 egg
1/2 cup of flour
1 tomato vine
2 tomatoes
4/5 cup of tomato sauce
---
Step 1/3
Leave the tomatoes on the vine and remove the insides. Coat with flour followed by egg wash and breadcrumbs. Refrigerate. Fry in hot oil until golden brown. Fill the tomatoes with mozzarella and bake for 5 minutes at 350°F.
Step 2/3
Season the ground beef with the Chefclub spices. Cut the zucchinis, eggplant and tomatoes into slices. Create layers with the vegetable slices and ground beef. Bake until 15 minutes at 350°F. Coat with tomato sauce.
Step 3/3
Add the fried tomatoes on top of the millefeuille. Serve and enjoy!