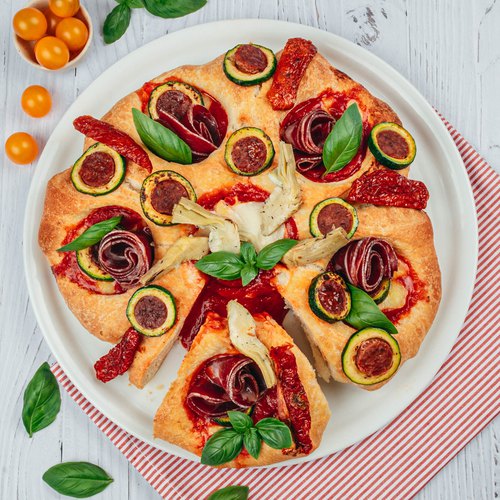 Flower Pizza To Share
Flower Pizza To Share! A petal for everyone 😋🌼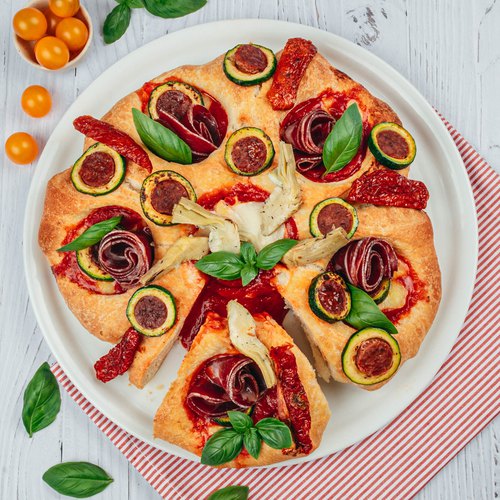 ---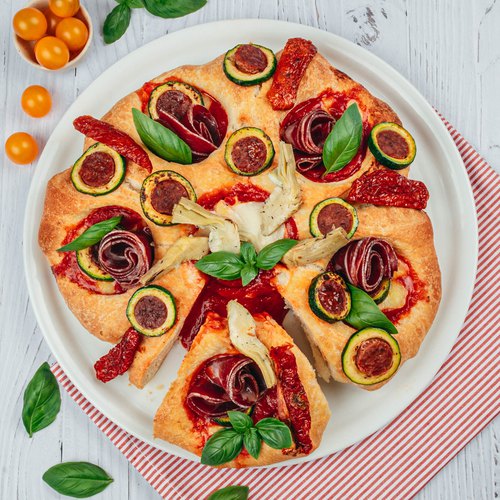 ---
Total time: 30 minutes
Cook time: 30 minutes
Ingredients for 5 people
3 cups of flour
1 1/4 cups of water
3 tsp of yeast
Salt
1 zucchini
1 sausage
4/5 cup of tomato sauce
10 slices of coppa (italian ham)
Basil
5 artichoke hearts
5 sun-dried tomatoes
7 oz of mozzarella
---
Step 1/3
Mix the flour, water, yeast and salt until smooth. Allow to rest. Place the zucchini in the center of the pizza dough. Cut the dough in 5 to resemble flower petals. Press down in each piece to create a indentation. Fill with tomato sauce and mozzarella. Remove the zucchini. Bake 30 minutes at 370°F.
Step 2/3
Empty the zucchini and insert the sausage. Cut into slices and cook in a pan.
Step 3/3
Add the stuffed zucchini to the pizza. Place the coppa ham, artichoke hearts and basil on top. Serve and enjoy!