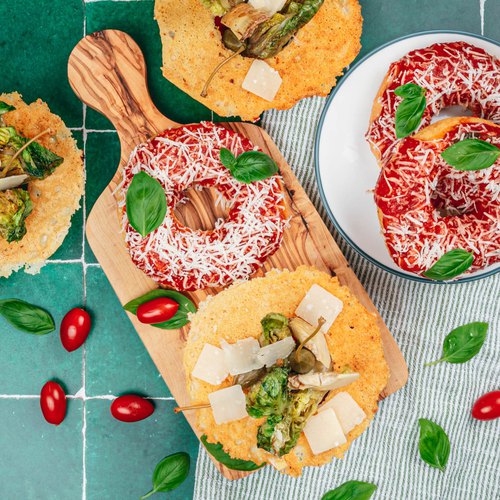 Savory Italian Pizza Donuts
Savory Italian Pizza Donuts! You definitely want a pizza this recipe 😋🍕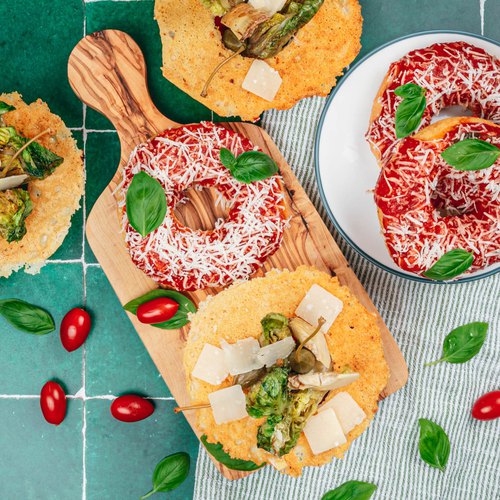 ---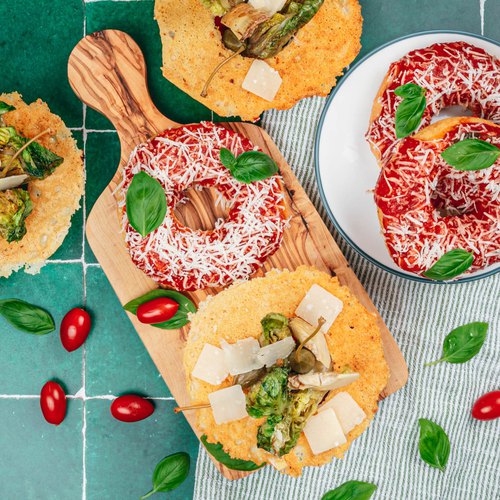 ---
Total time: 30 minutes
Cook time: 30 minutes
Ingredients for 3 people
3 cups of flour
1 1/4 cups of water
1 tsp of yeast
1 tsp of salt
1 1/4 cups of tomato sauce
3 1/2 oz of mozzarella
10 1/2 oz of parmesan
Cherry tomatoes
Artichokes
Capers
Basil
3 slices of ham
3 lettuce leaves
Pepper
2 tbsp of olive oil
2 tbsp of balsamic vinegar
1 lemon
---
Step 1/3
Mix the flour, water, yeast and salt to create a smooth pizza dough. Spread the pizza dough on a flat surface. Add the tomato sauce, mozzarella and ham. Cover with another pizza dough. Create donuts with the dough. Fry in hot oil until golden. Coat with warm tomato sauce, 3½ oz of parmesan and basil.
Step 2/3
Create parmesan donuts by melting the cheese on the grill. Lightly cook the lettuce with olive oil, lemon and balsamic vinegar.
Step 3/3
In a bowl add cherry tomatoes, capers and artichoke. Place the parmesan chips and cooked lettuce on top. Serve with the fried pizza donuts and enjoy!