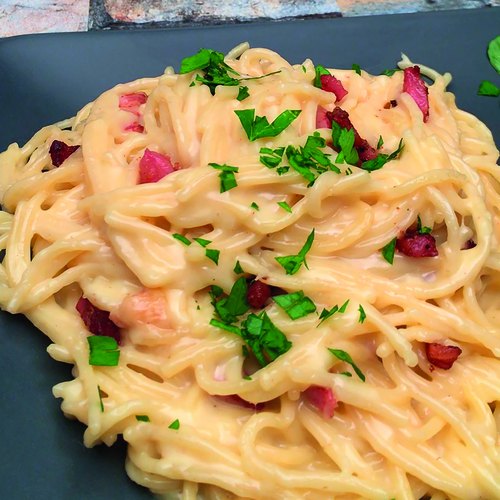 Uber Creamy Spaghetti
Uber Creamy Spaghetti! And the fantastic wine opener trick!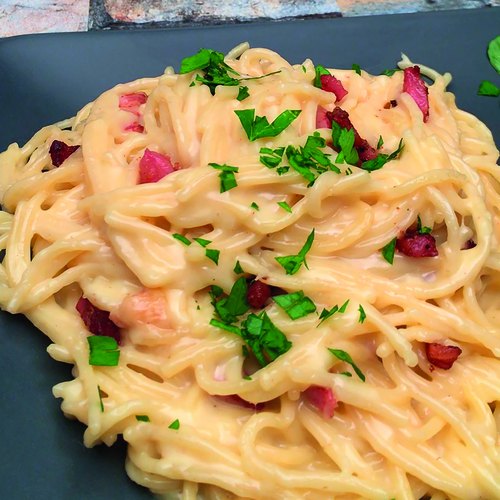 ---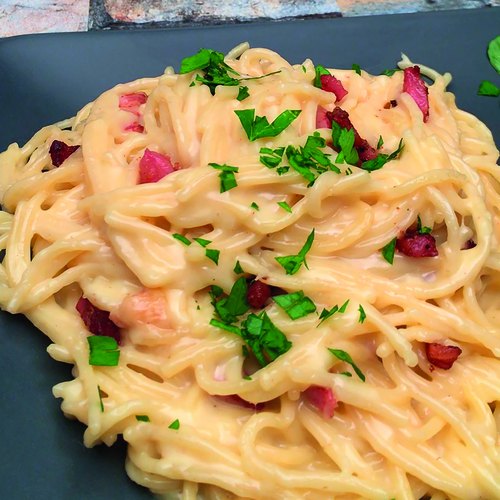 ---
Ingredients for 4 people
1 mont d'or (or similar soft wooden-boxed cheese)
2 1/2 cups of spaghetti
1/2 cup of diced bacon lardons
1/4 cup of white wine
1 garlic clove
parsley
---
Step 1/3
Using a knife, cut a circle lid into the top of the cheese. Lift the lid of the cheese and add the white wine, cooked bacon, and finely chopped garlic
Step 2/3
Replace the lid on the cheese and bake in the oven for 20 minutes at 350°F. Cook the spaghetti in salted boiling water until al dente, and drain.
Step 3/3
Lift the lid of the cheese and dip the pasta into it using a pair of tongs to swirl the pasta round and completely coat it with the cheese. Serve the pasta garnished with chopped parsley.