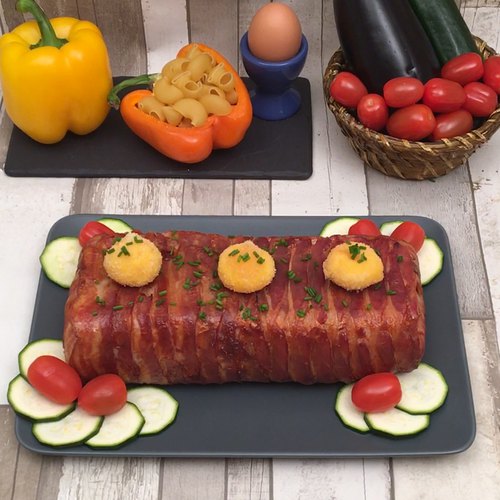 Bacon-Wrapped Mac
Can anyone else hear angels singing... because this comes straight from heaven!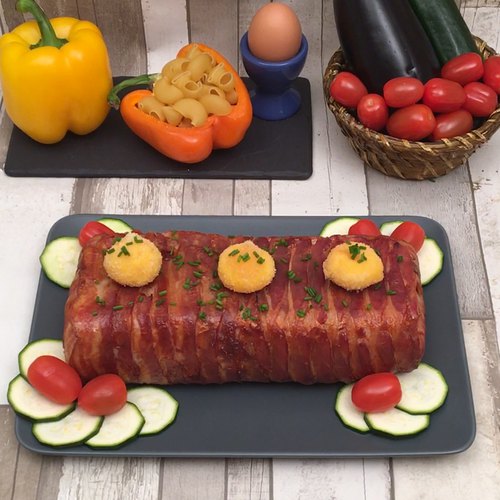 ---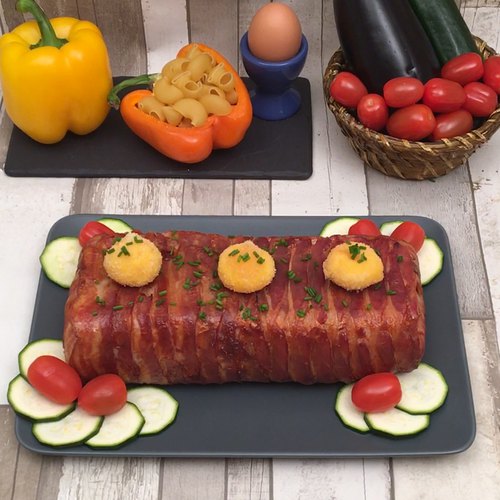 ---
Ingredients for 6 people
1 lb of elbow pasta
8 fl oz of bechamel sauce
1 cup of swiss cheese
25 slices of bacon
3 egg yolks
3/4 cup of breadcrumbs
vegetable oil
chives
---
Tools
Loaf pan
---
Step 1/3
Cook the pasta in boiling salted water, drain and then add the bechamel sauce and cheese.
Step 2/3
Line the loaf pan with the bacon slices, letting the excess hang over the sides. Fill the pan with the pasta and fold the bacon slices over to cover them. Bake for 20 minutes at 350 °F.
Step 3/3
After removing from the oven, turn over to unmould. Bread the egg yolks with the breadcrumbs and fry them. Place the fried egg yolks on the loaf of mac and cheese, sprinkle with chopped chives, cut up and enjoy.