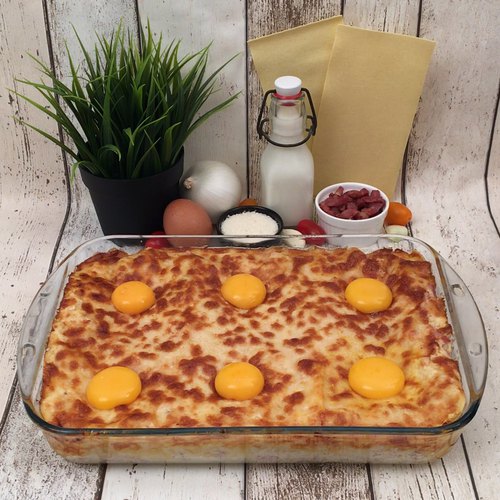 Carbonara Lasagna
We call this 'the best of both worlds' ;)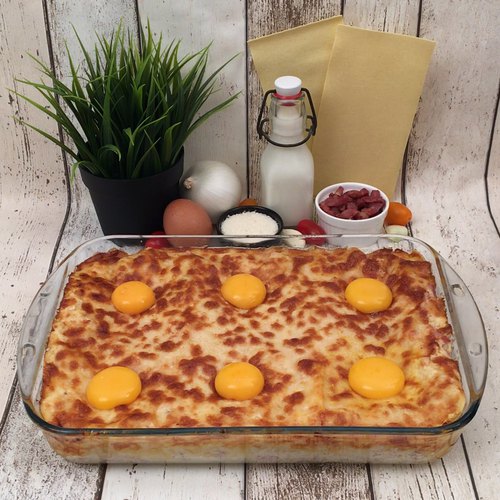 ---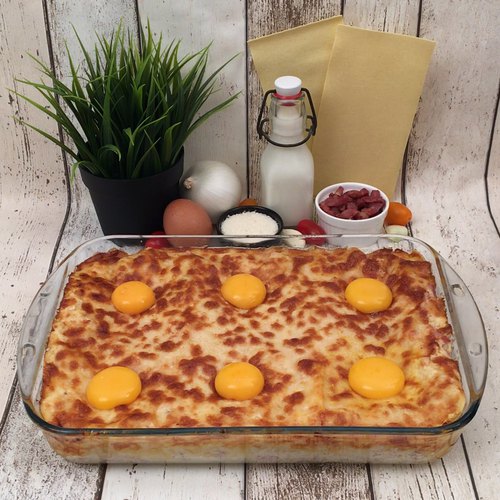 ---
Ingredients for 6 people
2 heads of garlic
2 onions
1 lb of diced bacon
12 sheets of lasagna pasta
2 cups of creme fraiche
3 cups of grated parmesan
2 cups of shredded swiss cheese
6 egg yolks
salt & pepper
---
Step 1/3
Peel and mince the garlic, finely chop the onions, then sauté them with the diced bacon.
Step 2/3
Arrange 3 sheets of lasagna in a baking dish, then cover them with a layer of creme fraiche, some of the bacon mixture, and parmesan. Repeat the layering twice, then finish with a layer of lasagna, Swiss cheese, and the rest of the creme fraiche.
Step 3/3
Bake for 15 minutes at 350 °F. Remove from oven and arrange the 6 egg yolks, intact, on top. Bake for 2 additional minutes. Enjoy hot with a green salad.