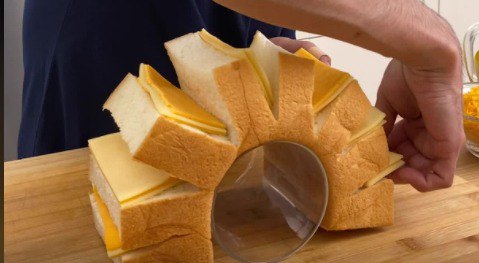 All-in-one Breakfast Bread & Pull Apart Cheese Bread
All-in-one Breakfast Bread & Pull Apart Cheese Bread! Texas toast at its finest :)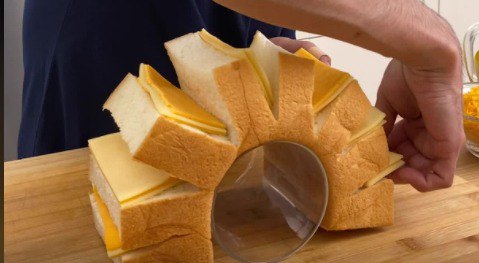 ---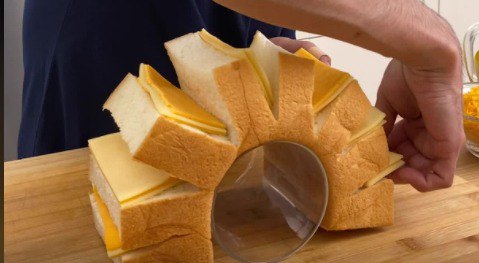 ---
Total time: 1 hour 30 minutes
Cook time: 1 hour 30 minutes
Ingredients for 6 people
20 slices of bacon
4 eggs
1 1/2 cups of shredded cheddar
1 stick butter
1/2 tbsp of garlic powder
1 loaf of bread
Chives
Parsley
7 slices of cheddar
7 slices of gouda
1/2 cup of ricotta cheese
1 tortilla
---
Step 1/4
Take a whole loaf of white bread and cut it in half. Cut a rectangle about an inch away from the edge. Remove the rectangle from the center of the loaf. The bread should resemble a box. Pour in melted butter with garlic powder and parsley into the cavity.
Step 2/4
Place a tortilla into the cavity. Cut the corners and fold in the excess so that everything fits. Brush melted butter onto the bread box and tortilla.
Step 3/4
Beat the ricotta to make it fluffy and place it into the bread. Add eggs, salt, pepper and shredded cheddar. Beat with a hand mixer, then place crispy bacon slices into the eggs. Bake 20 minutes at 350°F. Remove from oven and cover with foil. Place back into the oven for an extra 20 minutes.
Step 4/4
Take the second half of the loaf. Cut slices into it (not all the way through) and fold over a round container to fan them out. Place 3 half slices of cheese and 2 slices of bacon in each slit. Close the bread and cover in melted butter (with garlic and parsley). Bake for 10-15 minutes, enjoy!