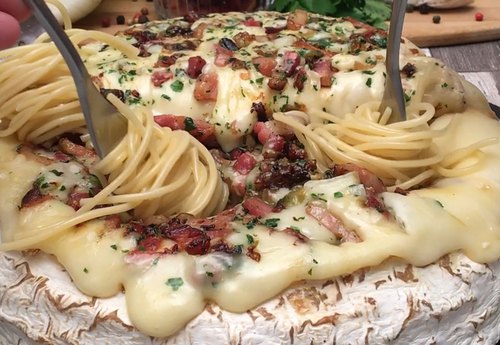 Brie-ghetti
Brie and spaghetti... Get it?!?!?!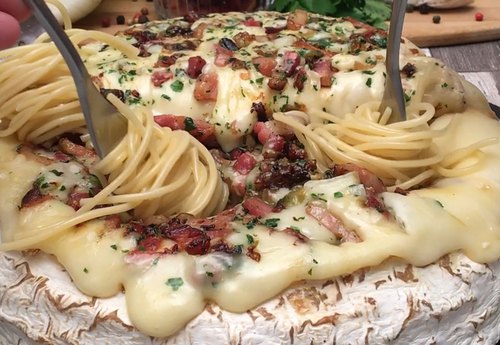 ---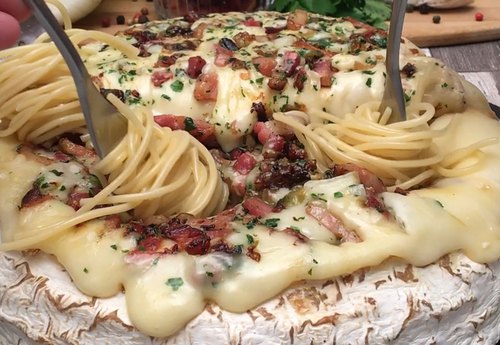 ---
Ingredients for 6 people
1 wheel of brie
1 onion
5 1/2 oz of diced bacon
1/2 lb of spaghetti
parsley
oil
---
Step 1/4
Sauté the chopped onion and bacon for 5 minutes in a pan with a bit of oil. Add the chopped parsley and mix.
Step 2/4
Cut the crust of the brie in a circle about an inch in from the edge. Lift the crust and add the bacon and onion mixture.
Step 3/4
Bake for 10 minutes at 325 °F.
Step 4/4
Cook the spaghetti for 8 minutes in boiling salted water. Drain the pasta and form spaghetti rolls using a fork. Dip in the warm brie and enjoy.