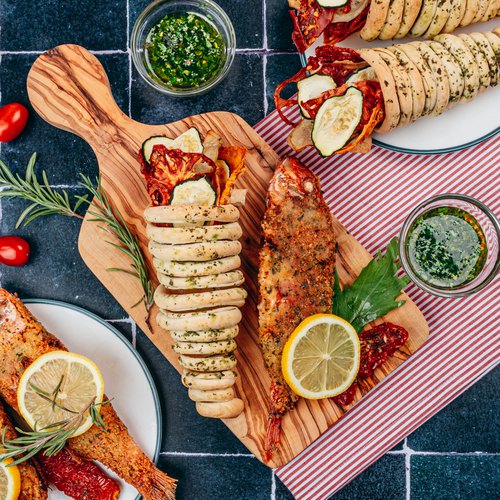 Fried Fish & Vegetable Chips
Fried Fish & Vegetable Chips! Served in a flavorful cone 😀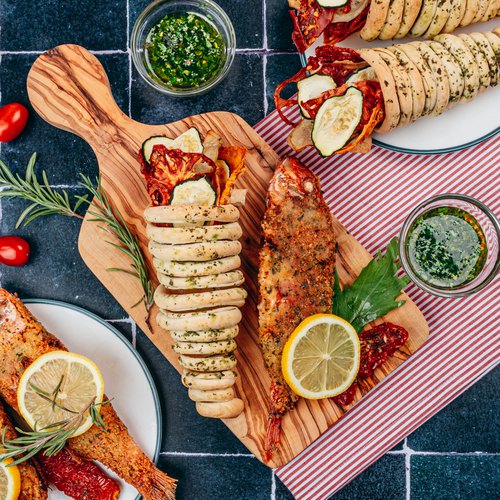 ---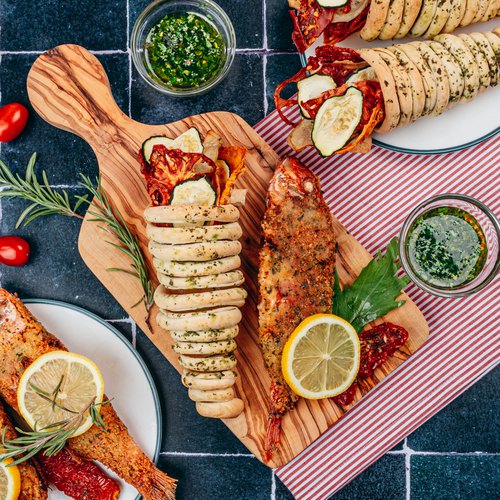 ---
Total time: 3 hours 5 minutes
Prep time: 5 minutes, Cook time: 3 hours
Ingredients for 3 people
3/5 lb of pizza dough
2 tbsp of butter
Herbes de provence
3 red mullets
3 sun-dried tomatoes
2 garlic cloves
1 onion
Rosemary
Parsley
2 zucchinis
3 tomatoes
2 potatoes
1/2 cup of flour
1 cup of breadcrumbs
0.4 cup of milk
1 1/4 cups of oil
0.4 cup of olive oil
Lemon
---
Step 1/4
Fillet the fish. Stuff the fish with a mix of garlic, sun-dried tomatoes, onion, rosemary and olive oil. Mix the flour, Herbes de Provence and breadcrumbs. Coat the fish with milk followed by the breadcrumb mixture. Fry in hot oil until golden brown.
Step 2/4
Make cones with foil and wrap the pizza dough around them. Brush with melted butter and Herbes de Provence. Bake 15 minutes at 350°F.
Step 3/4
Bake slices of tomatoes for 2 hours at 230°F. Bake slices zucchini for 1 hour at 100°F. Bake the potato slices for 25 minutes 260°F.
Step 4/4
Mix lemon juice, parsley and olive oil together. Add the vegetable slices to the pizza cones and sprinkle with the sauce. Serve with the fish and enjoy!