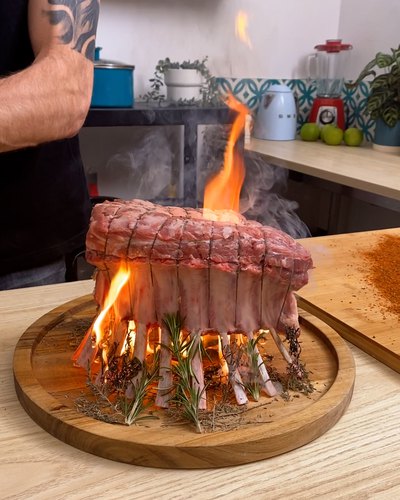 Lamb Chop Kebab
Lamb Chop Kebab! Time to try this glamborous new recipe 🤩🐑🥐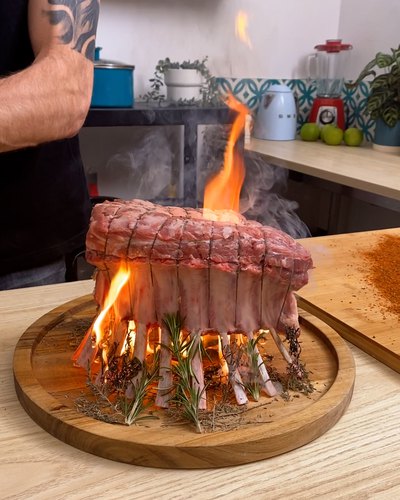 ---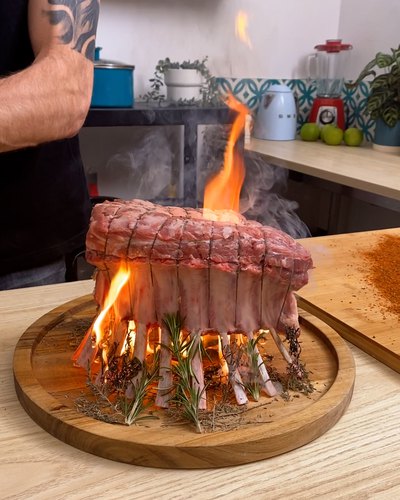 ---
Total time: 1 hour 25 minutes
Prep time: 20 minutes, Cook time: 1 hour 5 minutes
Ingredients for 6 people
6 croissants
4 egg
Salt
2.1 cups of milk
1/4 cup of butter
16 lamb chops
Bbq seasoning
1 onion
1 garlic head
Rosemary
Mixed herbs
White kebab sauce
Salad
Tomato
Red onion
Parsley
Mozzarella
---
Tools
parchment paper
---
Step 1/3
Toss the lamb chops with Chefclub's BBQ spice mix and then brown with the onions and butter. Add the herbs and place the garlic in the center, put it in the oven at 300°F for 1 hour. Remove the bones from the meat and sear it.
Step 2/3
In a bowl mix the eggs, salt, milk and 2 tbsp melted butter. Cut the croissants and soak in mixture. Season, sprinkle with cheese and place on parchment pape. Crush with the help of a bowl. Bake for 10 minutes at 340°F, then shape with cups and bake again for 5 minutes.
Step 3/3
Add lettuce, tomatoes, onions and kebab sauce to the croissants. Place the meat on top, garnish with parsley and enjoy!