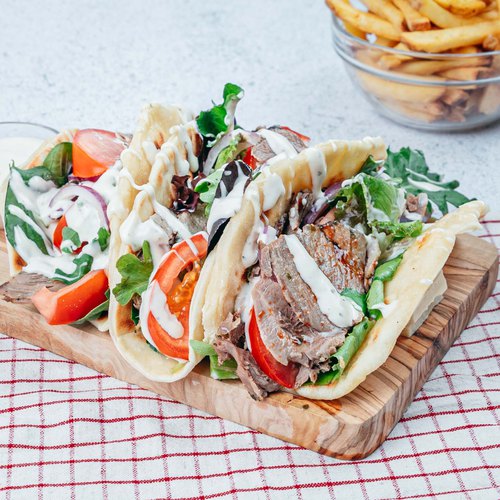 Juicy Lamb Kebab
Juicy Lamb Kebab! With homemade pita bread 😉🥙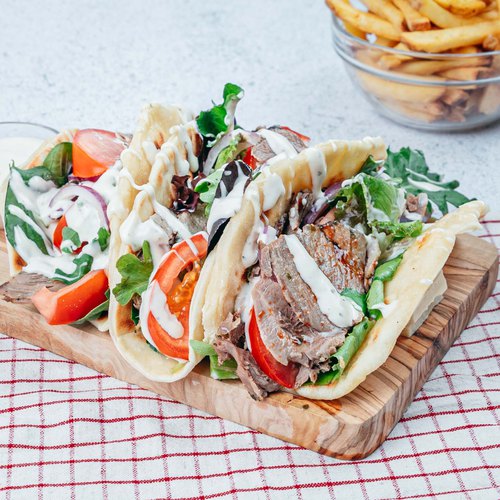 ---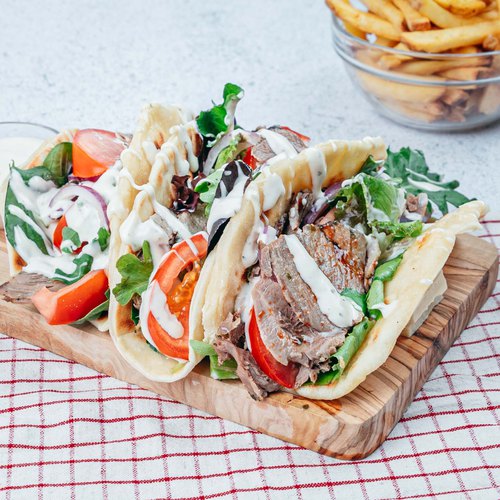 ---
Total time: 1 hour 10 minutes
Prep time: 5 minutes, Cook time: 1 hour 5 minutes
Ingredients for 4 people
1 leg of lamb
8 cups of flour
2 1/2 cups of coarse salt
1 1/4 cups of water
1/4 cup of butter
Herbes de provence
1 pizza dough
4 cheese squares
Salad
2 tomatoes
1 onion
4 tbsp of bechamel white sauce
Egg
Mixed herbs
---
Step 1/3
Marinate the lamb with the herbs and butter. Cook 5 minutes in a pan. Mix the salt, flour, water and egg. Coat the lamb with the mixture and bake 1 hour at 350°F.
Step 2/3
Spread the cheese squares on the pizza dough. Roll and create disks. Cook in a pan 1 minute on each side.
Step 3/3
Remove the salt crust from the lamb. Smoke the meat by burned the mixed herbs. Cut the meat and place inside the naan. Add salad, tomato, onion and sauce. Serve and enjoy!