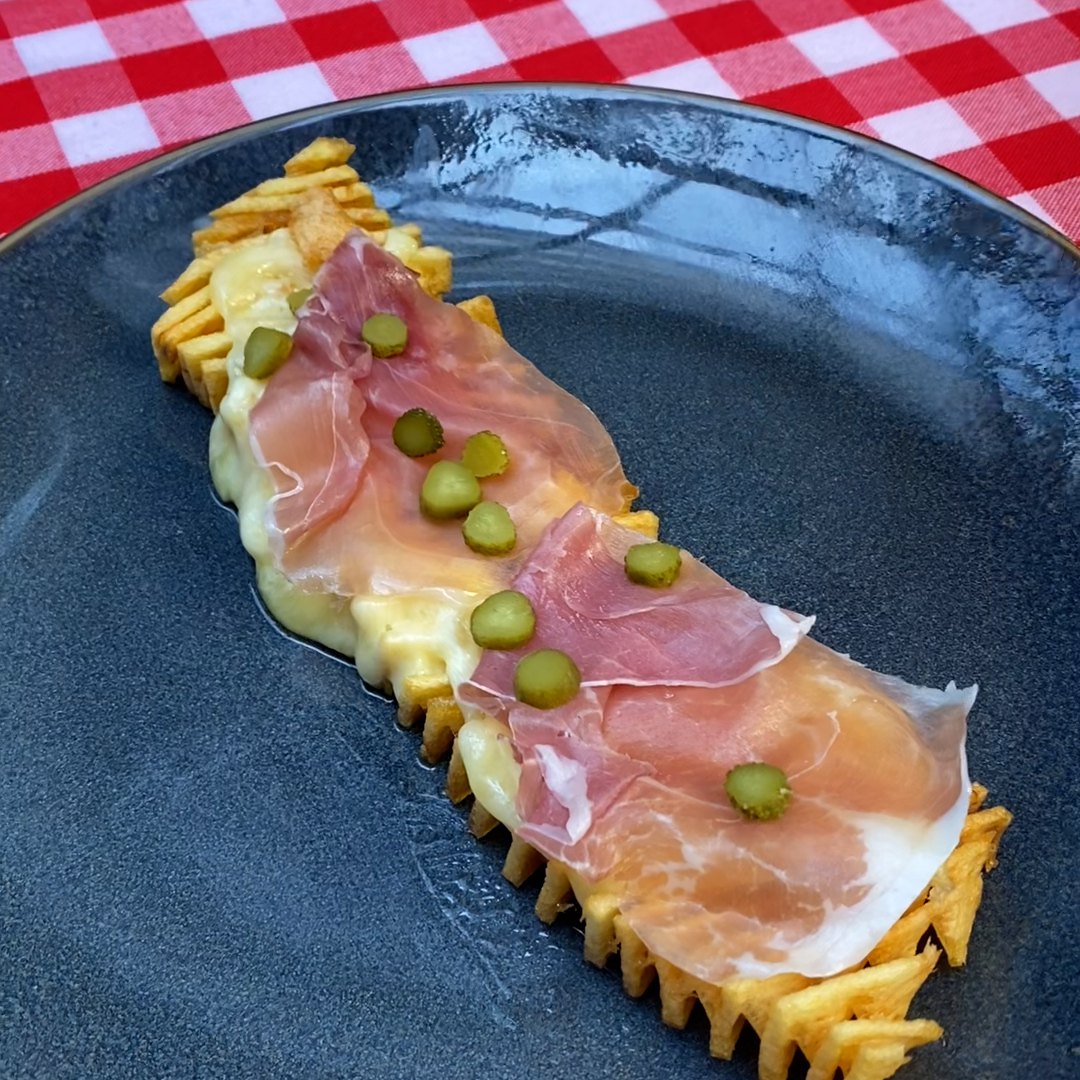 Giant Waffle Fries
The best fry form overflowing with melted cheese!
Made by you!
Ingredients
Potatoes
Wheel of Swiss cheese
Prosciutto
Vegetable oil, for frying
Pepper
2 forks
Pickles
Tools
Chopsticks
Cheesemelter
1. Cut 2 large rectangular blocks from each potato. Place the blocks between 2 chopsticks and make parallel cuts across the width until the knife hits the chopsticks. Turn the potato blocks over and cut diagonally on the other side in the same way.
2. Stretch the cut blocks between 2 forks and fry, keeping them stretched.
3. Melt the cheese with the help of a cheese melter and pour a layer over each block of fried potato. Add pepper, 2 slices of ham, and pickles, enjoy!
Similar recipes from Chefclub