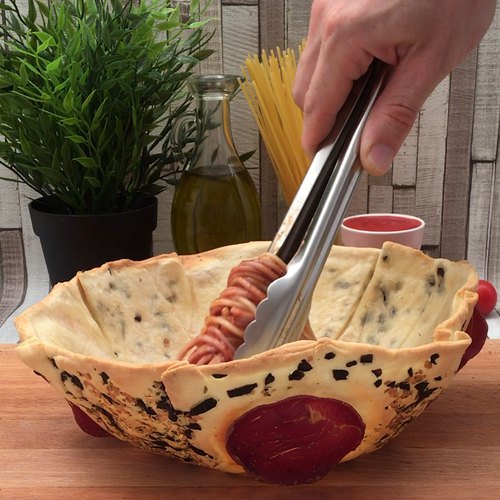 One Pot Pasta
With an edible bowl.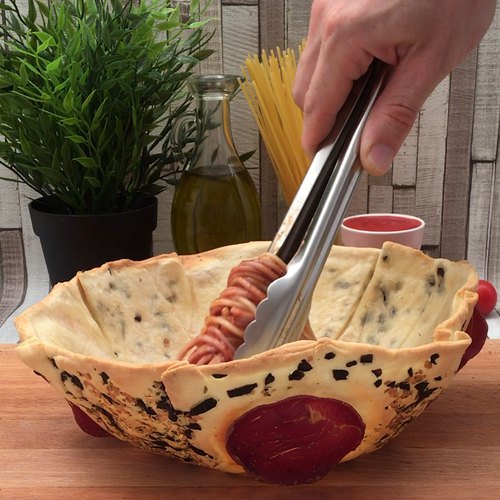 ---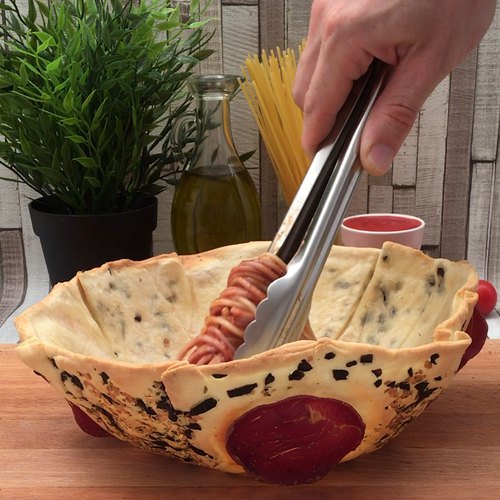 ---
Ingredients for 2 people
1/4 lb of spaghetti
40 mini bocconcini mozzarella balls
30 cherry tomatoes
1 2/3 cups of tomato sauce
1 cup of red wine
1 pizza dough
5 slices of bresaola (italian ham)
1 clove garlic
5 black olives
herbs de provence
parsley, chopped
---
Tools
Rolling pin
Salad bowl
---
Step 1/4
Make 10 bundles of 5 spaghetti and skewer alternating cherry tomatoes and mini bocconici with them.
Step 2/4
Place the skewers in a saucepan, pour in the tomato sauce and red wine, and cover with water. Cook for 10 minutes and drain.
Step 3/4
Place the slices of bresaola on the pizza dough, add black olives cut into small pieces, chopped garlic, and herbs de provence herbs, and press the toppings into the dough by running the rolling pin over them.
Step 4/4
Lay the dough over the upside down salad bowl and bake at 350 °F for 20 minutes. Remove the bowl from the oven, remove the bread bowl from the salad bowl, add the cooked pasta to it, sprinkle with chopped parsley, and enjoy!