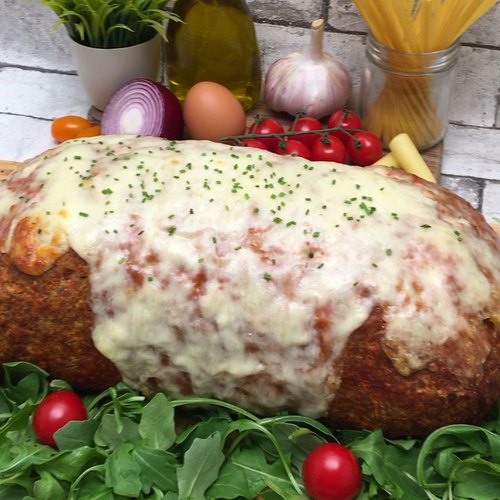 Spaghetti-Stuffed Meatloaf
We put the meatballs on the outside! 😱❤️🍝🤯😍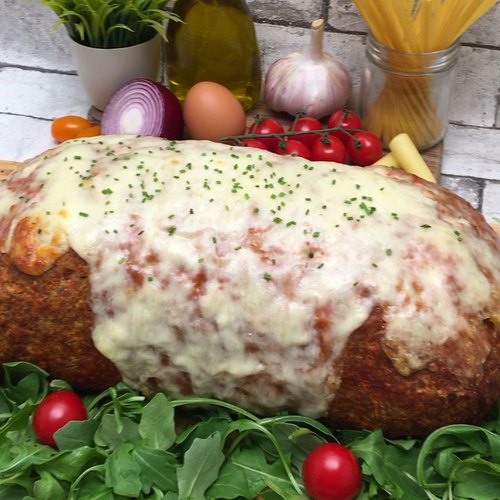 ---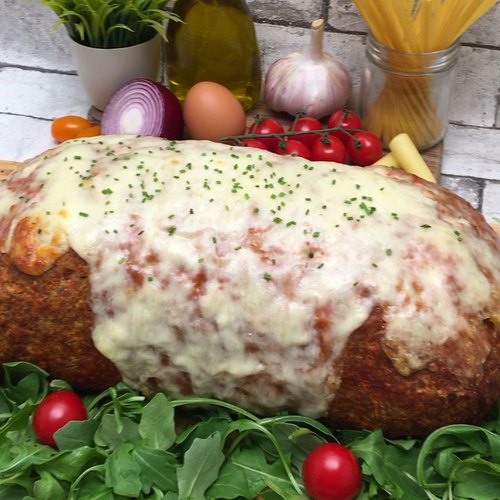 ---
Ingredients for 10 people
1/2 lb of spaghetti, cooked and drained
2 cups of tomato sauce
6 string cheese
1 lb of ground beef
1 lb of ground pork
2 eggs
1 2/3 cups of breadcrumbs
garlic, minced
1 onion, diced
1 cup of parmesan
salt & pepper, to taste
fresh mozzarella
chives, for garnish
1 cup of tomato sauce, plus more for garnish
---
Tools
Plastic wrap
Loaf pan
---
Step 1/3
Mix tomato sauce and spaghetti together. Line loaf pan with plastic wrap, then fill half way with spaghetti. Place the 6 string cheese in a layer and cover with remaining spaghetti. Freeze until solid.
Step 2/3
Make meatball-inspired meatloaf by gently mixing together ground beef, ground pork, breadcrumbs, eggs, garlic, onion, Parmesan, salt, pepper, and 1 cup tomato sauce. Place on parchment paper, then place a second piece on top and roll out.
Step 3/3
Place the frozen spaghetti loaf in the center and cover completely with meat. Brush with tomato sauce, and top with slices of fresh mozzarella. Bake for 1 hour at 350 °F, or until meat is cooked through and spaghetti is warmed.