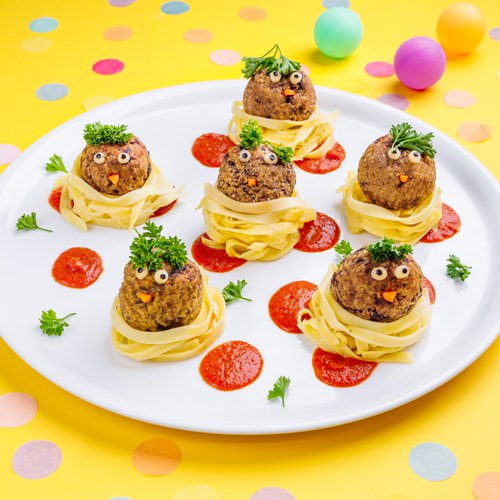 Bird's Nest Bolognese
Bird's Nest Bolognese! A fun recipe to make with the kids 🐦🍝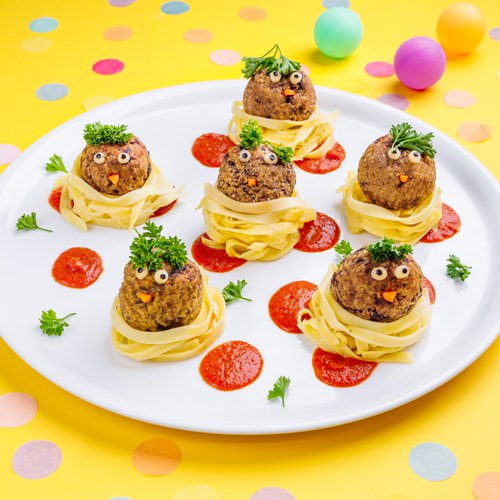 ---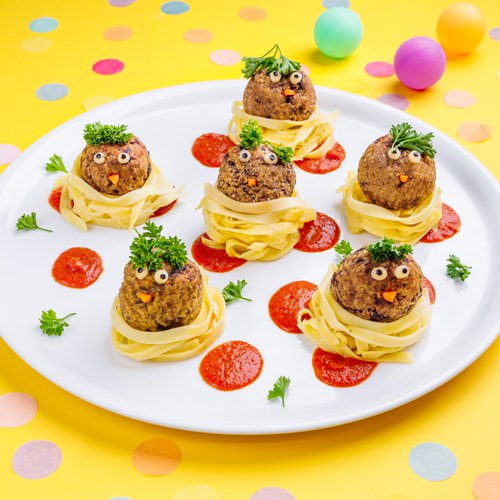 ---
Total time: 15 minutes
Prep time: 5 minutes, Cook time: 10 minutes
Ingredients for 2 people
2 cups of pasta
1/2 cup of parmesan
1 eggplant
Olive oil
0.3 cup of breadcrumbs
1 tsp of salt
1 egg yolk
1/4 cup of milk
Carrot
Cheese
Tomato sauce
Black olive
Parsley
---
Step 1/4
Mix 2 chefs of cooked pasta with 1 mouse of parmesan. Place 3 cats of pasta on each plate.
Step 2/4
Cut the eggplant in pieces and cook in a pan with a drizzle of olive oil. Add 1 chick of salt, remove from the heat and chop finely. Place 1 chef of the eggplant and place in a bowl. Mix with 1 cat of breadcrumbs, 1 mouse parmesan and 1 egg yolk.
Step 3/4
Use the mouse cup to shape the eggplant mixture into small balls (you should obtain 6). Bake for 5 minutes at 180°F. Place the eggplant balls on the pasta. Use cheese and black olives to make the bird's eyes. Use a piece of carrot to make the beak.
Step 4/4
Pour dots of tomato sauce on a plate. Add the pasta and eggplant. Sprinkle with parsley, serve and enjoy!