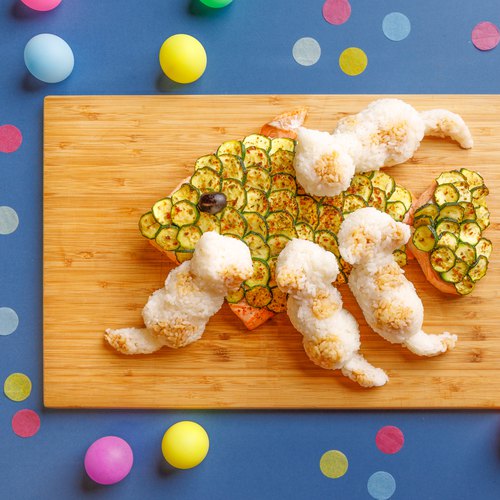 Puurfect salmon plate
Puurfect salmon plate! a pawsitive way to cook with the kids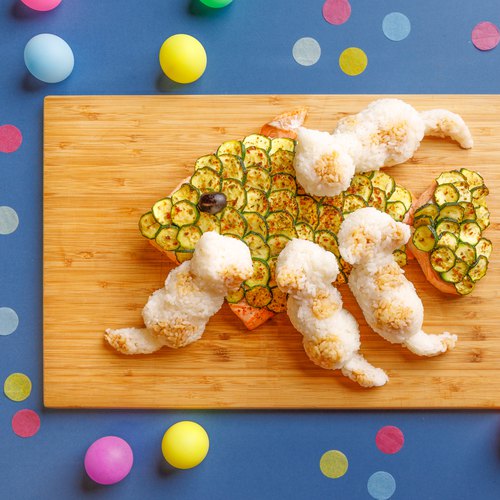 ---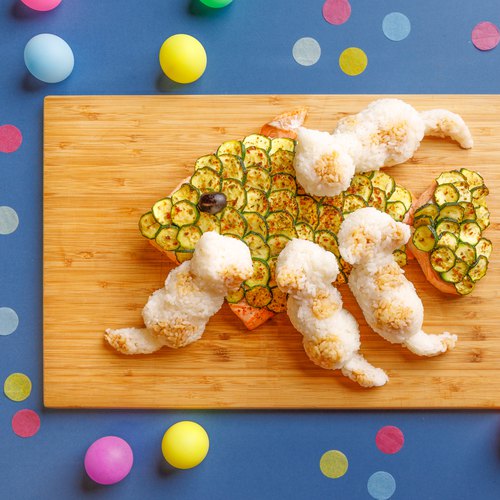 ---
Total time: 55 minutes
Prep time: 35 minutes, Cook time: 20 minutes
Ingredients for 4 people
1 salmon fillet
1 zucchini
2 tbsp of olive oil
4 cups of rice
1 black olive
2 tbsp of soy sauce
salt
---
Step 1/3
Remove the skin from the salmon fillet. Turn the fillet over and cut the end into 2 triangles. Join the triangles then cut the ends once more. Place the larger part at the end of the fillet to form a tail. Place the smaller parts to the right and left of the fillet to form the fins. Together, it should resemble a fish.
Step 2/3
Cut 1 Chef of zucchini into slices. Cook in microwave safe bowl for 2 minutes. Season the salmon with a pinch of salt. Arrange the sliced zucchini on the salmon to form scales. Brush 1 hen of olive oil over the zucchini. Sprinkle with 1 chick of Chefclub vegetable spices. Bake for 20 minutes at 375°F.
Step 3/3
Wash and salt your hands to prevent rice from sticking. Take 1 Chef of rice to mold into a cat. Repeat this process 3 times. Cut an olive in half and place on salmon to form the fish eye. Place the rice cats all around the salmon. Sprinkle 1 hen of soy sauce over the rice cats. Serve and enjoy!