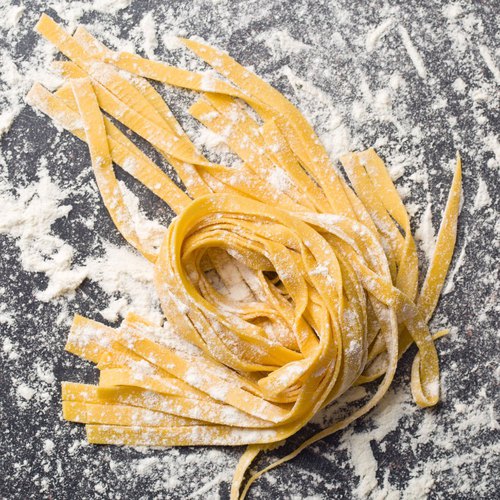 Quick & easy homemade pasta
Fresh fettuccine just like in italy!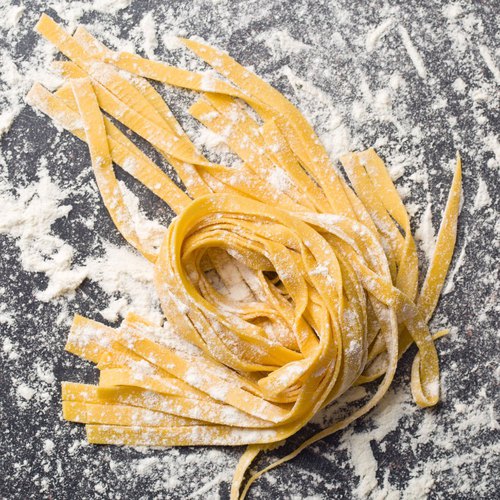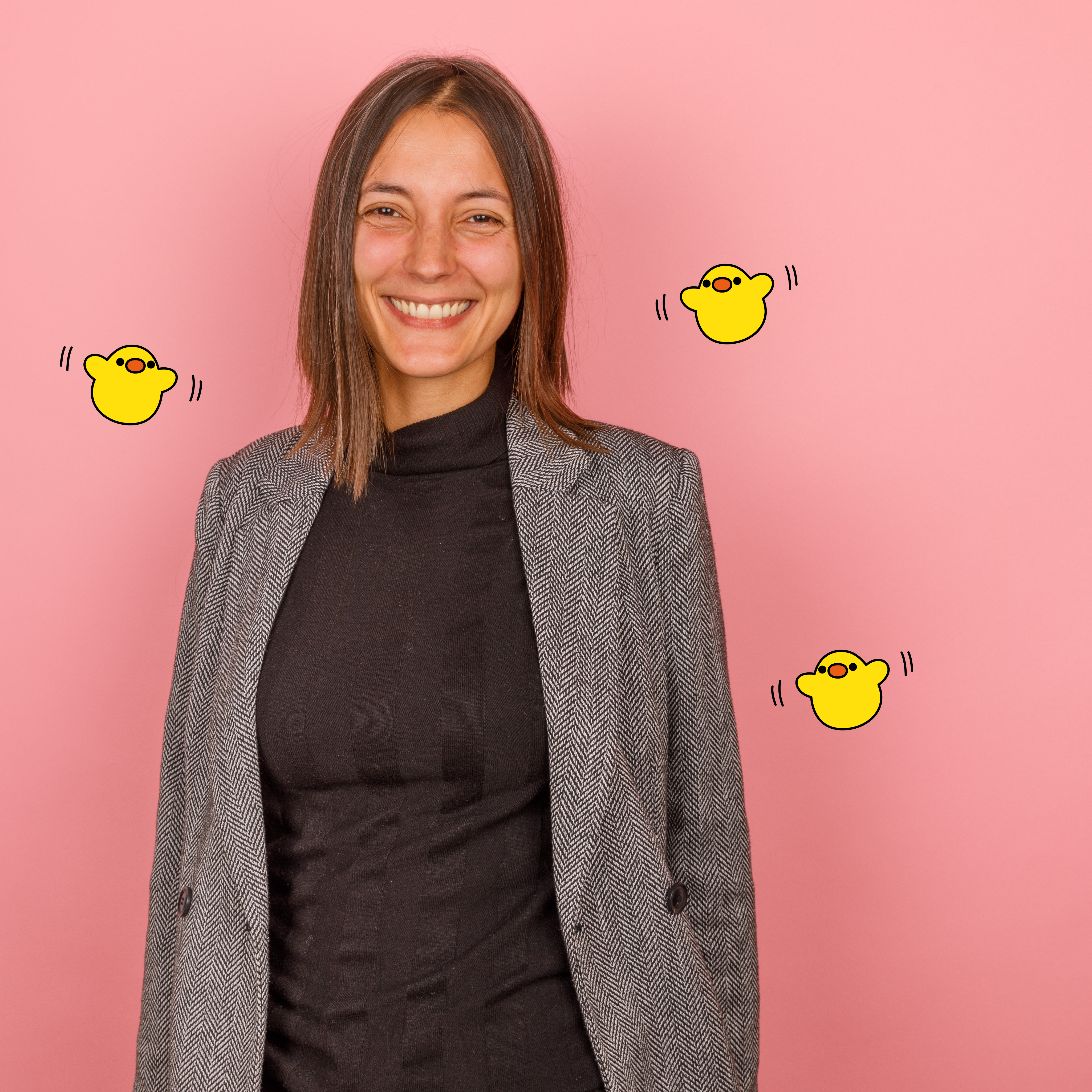 "Relive the unforgettable flavors of your last trip to Rome with this homemade pasta recipe that rivals those of Italian mothers!"
Total time: 32 minutes
Prep time: 30 minutes, Cook time: 2 minutes
Ingredients for 4 people
4 eggs
2.7 cups of flour
1 tbsp of olive oil
1 pincée of salt
1 pincée of coarse salt
---
Step 1/3
In a large bowl, add in the flour and a little salt, then make a well in the middle. Crack the eggs into the well and pour in the olive oil. Gradually fold the flour into the center until the eggs and oil are completely absorbed. Do not add more flour than necessary. Once the dough thickens, knead it with your fingertips, then with your hands. Continue kneading for 10 minutes until the dough is smooth and not sticky. Add a little more flour, if necessary, to obtain the ideal consistency.
Step 2/3
Wrap the dough in cling film and let it rest for 30 minutes. Once it has rested, roll out the dough very thinly with a rolling pin. Then roll the dough on itself and cut 1 cm thick strips.
Step 3/3
Cook the pasta for 2 minutes, counting 4 cups of water and 2 tsp coarse salt for every 4 oz of fresh pasta. Enjoy with a drizzle of olive oil, pesto, or tomato sauce!
Chefclub's Tips & Hacks
Want fresh pasta with even more flavor (and style)? Add a nice tablespoon of dried herbs to the pasta!