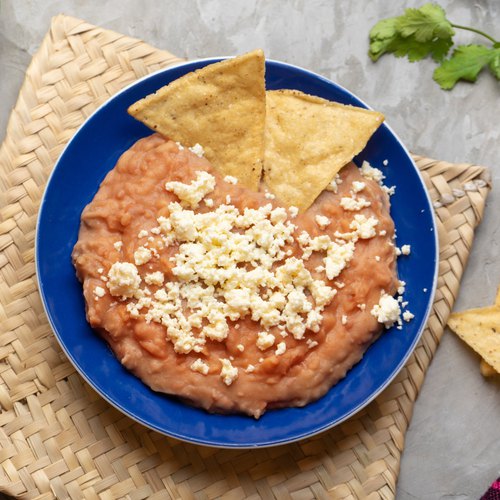 Frijoles Puercos (Mexican Pork Beans)
You'll never see beans the same way again!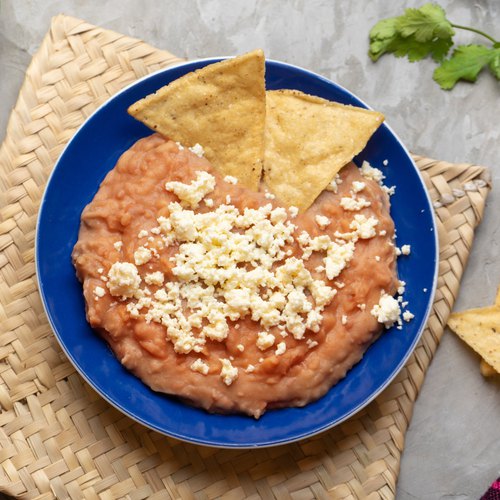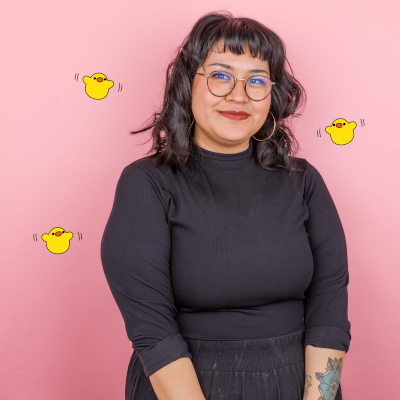 "Refried beans are a staple in Mexican cooking, but did you know that during parties and special events, a different kind of bean dish is served? This super simple dish is loaded with flavor and umami, and you'll come back to it over and over again!"
Total time: 15 minutes
Prep time: 5 minutes, Cook time: 10 minutes
Ingredients for 6 people
2 16 oz. cans of pinto beans
1/2 lb of chorizo
4 slices of bacon
1 8 oz. bag of shredded cheese (mexican blend)
1 jalapeños, diced
1/4 onion
2 tbsp of queso fresco
---
Tools
Potato masher or fork
Large pot
---
Step 1/4
In a pot over medium-high heat add the chorizo to cook until slightly crispy (remove casing). Next, dice your bacon into small bits and add it to the chorizo to cook until crispy. Once they are crispy, remove half of the meat from the pot and set aside.
Step 2/4
Lower the heat to medium and add the finely diced onion to the pot and sautée with the meat. Once it's translucent, you can remove half of the fat that rendered from the meat and discard.
Step 3/4
Open your cans of beans and completely drain the liquid from one can only. Add both cans of beans to the pot and stir. Once the beans have started to boil, use a potato masher to mash the beans to your liking.
Step 4/4
Allow the beans to cook for about 5 minutes and then add the finely diced jalapeño (optional) to the pot. Cook for an additional 2 minutes and then add the entire bag of cheese to the pot. Stir until the cheese is well combined. At this point you can transfer the beans to a bowl and allow to cool, which will thicken the beans, and then top with crumbled queso fresco. Enjoy as a side dish or on its own!
Chefclub's Tips & Hacks
The leftovers can be used to make the perfect bean dip to pair with tortillas chips. Just add 2 parts of the leftover beans with 1 part water, blend until super smooth, and slightly warm it in a microwave before serving!