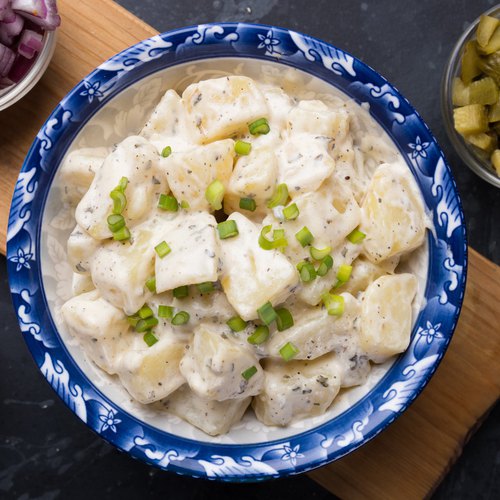 Potato salad
A german cuisine staple!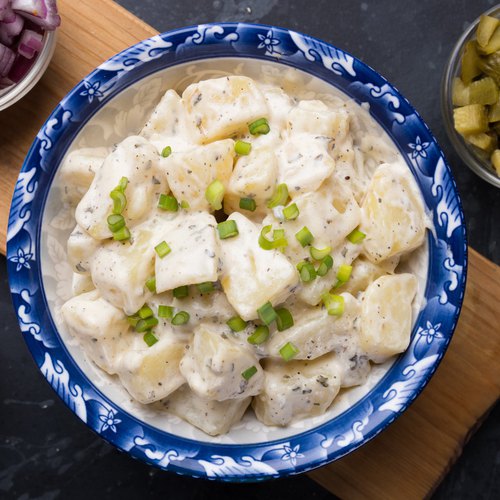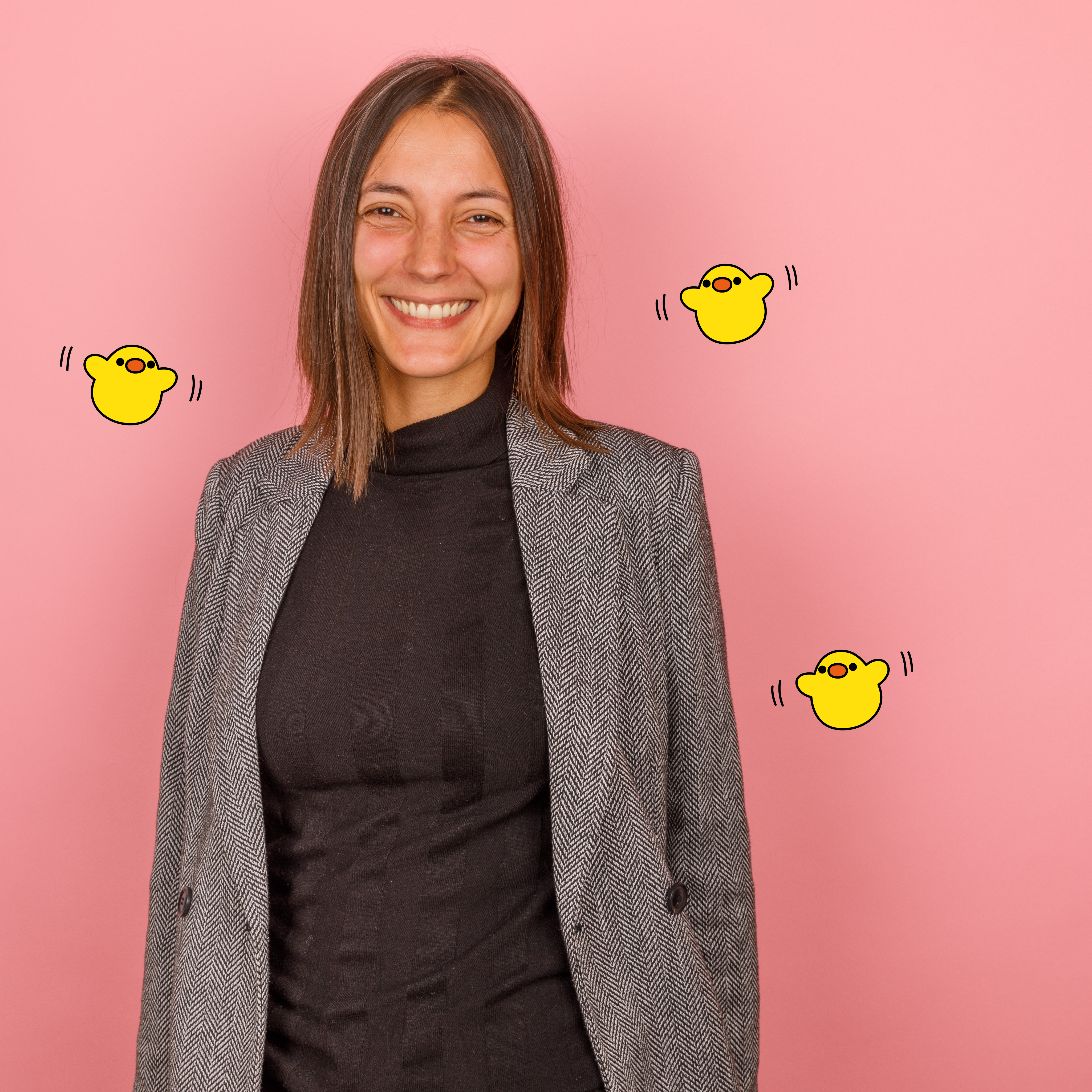 "One simply can't go without eating potatoes! Roasted, fried, mashed, boiled, or even in salads, potatoes are a versatile food that brings comfort and flavor to many dishes, and this German potato salad is no different! Enjoy as a side or entrée!"
Total time: 1 hour 30 minutes
Prep time: 15 minutes, Cook time: 30 minutes, Rest time: 45 minutes
Ingredients for 4 people
1 lb of potatoes
1 tsp of mustard
2 tbsp of white vinegar
1 tbsp of olive or sunflower oil
4 small pickles
1/2 onion
1 cube of vegetable stock cube
1 tbsp of sugar
1 tbsp of parsley
2 tbsp of chives
---
Step 1/4
Peel the potatoes and boil them for 30 minutes. Meanwhile, slice the pickles and chop the onion. Place in a salad bowl with the chopped parsley and chives.
Step 2/4
Heat the vegetable stock cube in a small pot of water with the sugar and let it cool.
Step 3/4
Once the potatoes are cooked, drain them and let them cool for at least 15 minutes. Cut them into slices and add them to the bowl.
Step 4/4
Mix 1 cup cooled broth with the oil, vinegar, and mustard and pour over the potato salad. Let rest in the fridge for 30 minutes or overnight. The salad will be even better the next day!
Chefclub's Tips & Hacks
Don't throw away the potato peels, you can make potato chips out of them! Wash the peels, dry them and spread them on a sheet of baking paper. Brush with oil, add salt and pepper, and bake for 15 minutes at 400 °F.