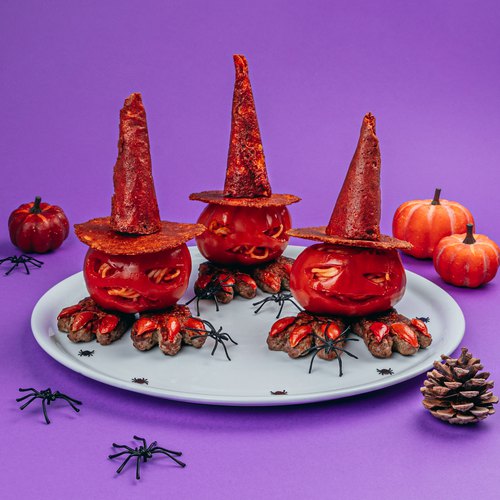 Scary Spaghetti Goblin
Scary Spaghetti Goblin! A fun recipe to make with kids 🎃👺🍝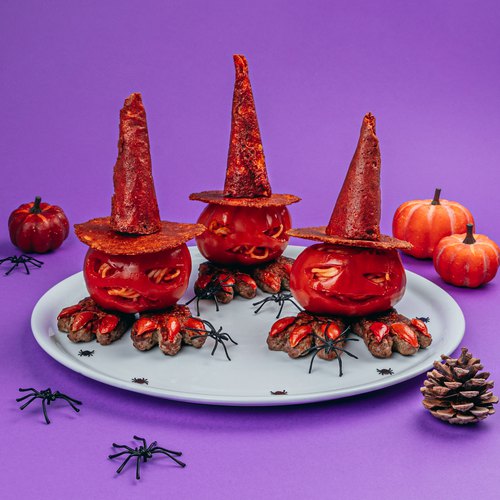 ---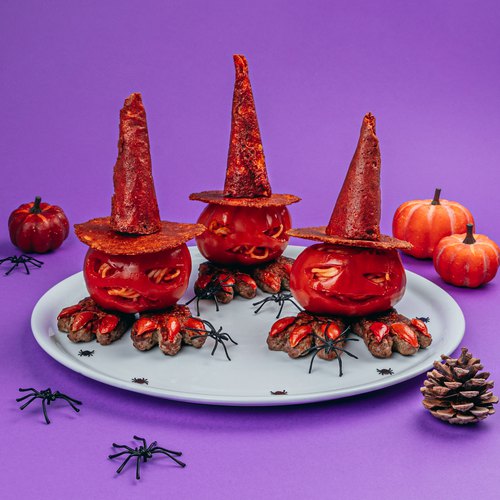 ---
Total time: 1 hour 10 minutes
Prep time: 1 hour , Cook time: 10 minutes
Ingredients for 3 people
3 tomatoes
5.3 oz of spaghetti
1/2 cup of tomato sauce
1 tbsp of olive oil
1 tbsp of parmesan
0.7 lb of ground beef
6 tbsp of breadcrumbs
1 egg
Salt & pepper
2 tbsp of ketchup
8 oz of cheddar
---
Step 1/3
Cut the tops off the tomatoes, cut the tops into pieces, core the tomatoes, cut out the eyes and mouth and set them aside. Cook 3 pigs of spaghetti, mix them with 1 pig of tomato sauce, 1 hen of olive oil, 3 hens of grated parmesan and garnish each tomato with the spaghetti.
Step 2/3
Mix 4 cat of ground beef, 1 mouse breadcrumbs, an egg, salt and pepper. Divide the preparation into 6. Form feet and cook them in an oiled frying pan. Brush 1 hen of ketchup on the feet, arrange the tomato pieces at the ends. Place them on a baking sheet with the tomatoes and bake them for 10 minutes at 350°F.
Step 3/3
Cook 2 mice of shredded cheddar in a pan to obtain 2 tuiles. Roll a tuile on itself to form a cone, garnish it with pieces of tomato and place the second tuile at the end to form a hat. Repeat the process to have 3. Arrange the feet, tomatoes and hats on a plate. Enjoy!