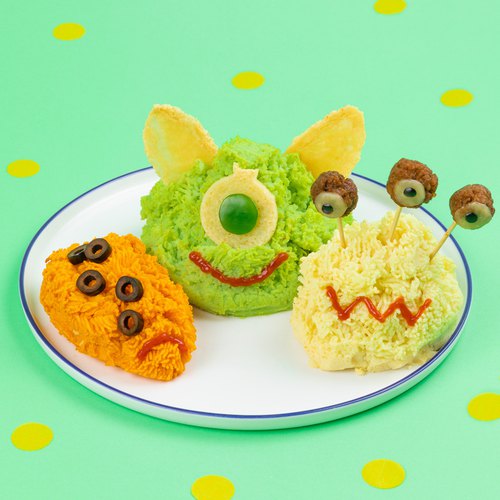 Shepherd's Pie Monsters
Shepherd's Pie Monsters! A fun recipe to make with the kids 🥧👾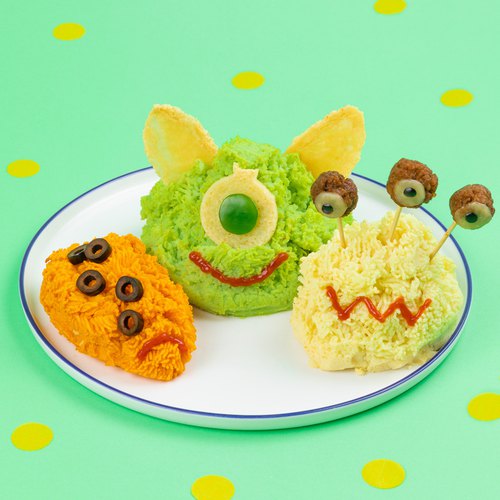 ---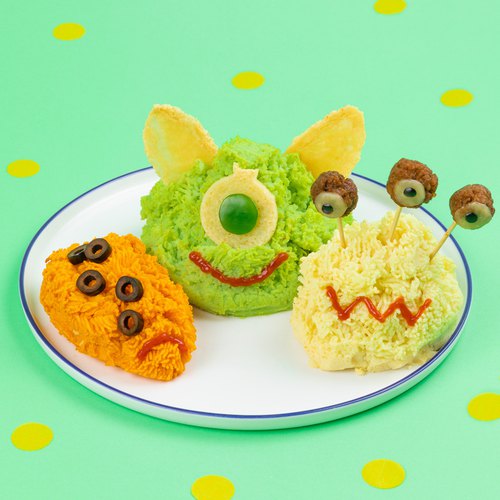 ---
Total time: 15 minutes
Cook time: 15 minutes
Ingredients for 3 people
6 cups of mashed potatoes
2 cups of vegetable mash
1/2 cup of butter
3 cups of ground beef
2 egg yolk
2 tbsp of parsley
4 tbsp of onion confit
2 tbsp of olive oil
1 cup of tomato sauce
1 cup of shredded cheese
2 cups of broccoli
2 red bell pepper
2 green bell pepper
Salt & pepper
Black olives
---
Tools
Colander
---
Step 1/5
Mix the mashed potatoes and vegetable mash with 1 mouse of butter. Set aside.
Step 2/5
Cook 3 pigs of ground beef with 1 egg yolk, 1 hen parsley, 2 hens onion confit, 1 hen olive oil, salt and pepper.
Step 3/5
Spread 1 chef of mashed potatoes on a baking sheet. Place the ground beef on the mash and add the 1 pig of tomato sauce. Pass the remaining mashed potatoes through a colander to create the monster's fur. Place on top of the ground beef and bake 15 minutes at 350°F.
Step 4/5
Melt 2 mice of cheese on the plancha to create tuiles. Use a cookie cutter to make the eyes and horns.
Step 5/5
Cut the bell peppers to create the hair and feet. Use black olives to create the iris of the eyes. Place the different elements to decorate the monsters, serve and enjoy!