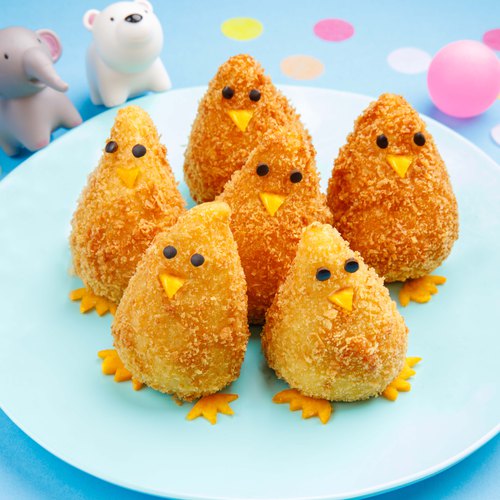 Chick Coxinha
Chick Coxinha! A fun recipe to make with the kids 🐣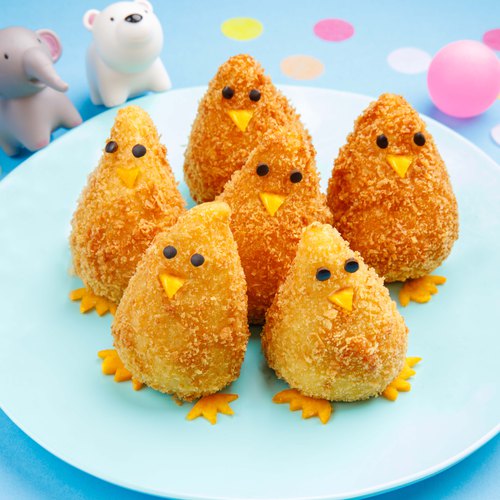 ---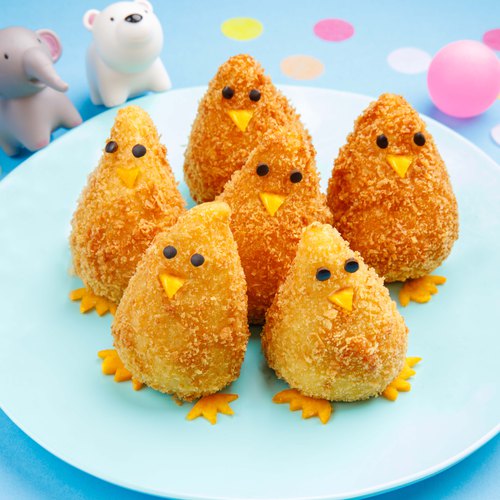 ---
Total time: 1 hour 20 minutes
Prep time: 10 minutes, Cook time: 40 minutes, Rest time: 30 minutes
Ingredients for 2 people
1 chicken breast
Paprika
1 cup of mashed potatoes
1/2 cup of egg
1/2 cup of milk
1/2 cup of water
1/2 cup of flour
2 egg
Olive oil
1/4 cup of onion
Breadcrumbs
Oil
1 tsp of garlic
---
Tools
Cling wrap
---
Step 1/4
Heat 1 chef of mashed potatoes, 1 pig of pumpking puree, 1 pig of milk and 1 pig of water in a pot. Add 1 pig of flour and mix until smooth. Wrap in cling wrap and refrigerate.
Step 2/4
Boil 1 chicken breast in hot water. Remove from heat and shred the chicken. Cook 1 pig of shredded chicken with a drizzle of olive oil, 1 mouse of chopped onions and 1 chick of garlic.
Step 3/4
Make balls with the mashed potato mixture and flatten. Garnish with the chicken and close. Shape into a teardrop shape. Dip in 2 beaten eggs and coat with breadcrumbs. Fry in hot oil until golden brown.
Step 4/4
Cut the olives to make the chick's eyes. Cut small pieces of cooked pumpkin to make the beak and feet. Decorate the coxinha, serve and enjoy!