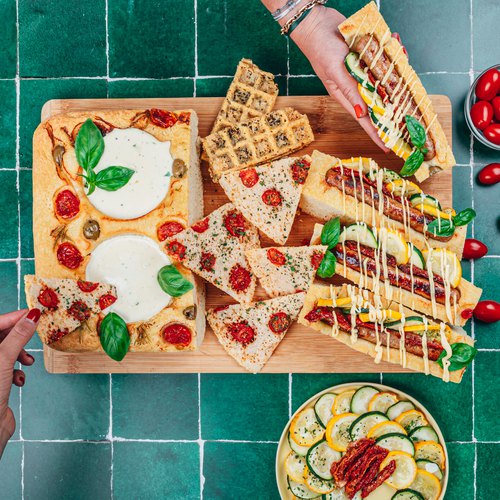 Italian Sausage Appetizer
Italian Sausage Appetizer! A burst of flavor in every bite 😉🧀🍅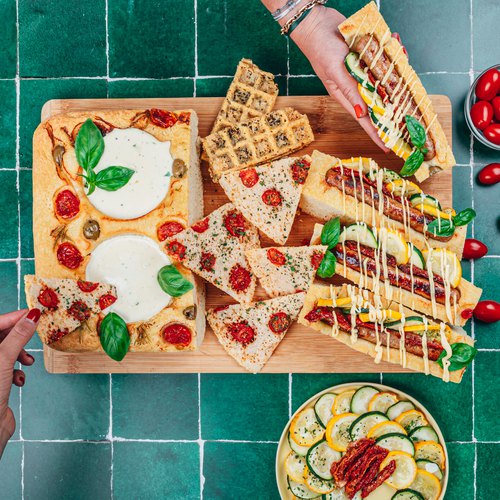 ---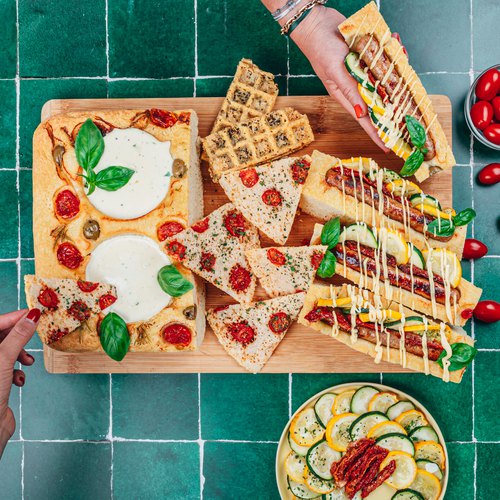 ---
Total time: 1 hour
Cook time: 1 hour
Ingredients for 5 people
2.2 lbs of flour
2.1 cups of water
3 tsp of yeast
5 sausages
10 green olives
10 cherry tomatoes
Sun-dried tomatoes
Olive oil
Herbs
Rosemary
Camembert cheese
2 tsp of honey
4/5 cup of heavy cream
3 1/2 oz of parmesan
---
Step 1/4
Make parmesan tuiles in a pan and add slices of cherry tomatoes on top. Cook for 2 minutes and cut into triangles.
Step 2/4
Mix the flour, yeast, salt and water to create a smooth focaccia dough. In a baking sheet, spread out the sausages, cherry tomatoes, olives, rosemary and 2 small bowls (face down). Place the dough on top of everything. Add sun-dried tomatoes and rosemary. Sprinkle with olive oil. Bake 25 minutes at 350°F. Once out of the over remove the bowls and set aside.
Step 3/4
In a pan add the camembert, honey and bouquet of herbs. Allow the herbs to smoke and remove. Add the heavy cream and cook for 10 minutes. Pour the sauce into the holes of the focaccia.
Step 4/4
Serve the parmesan tuiles with the focaccia and enjoy!