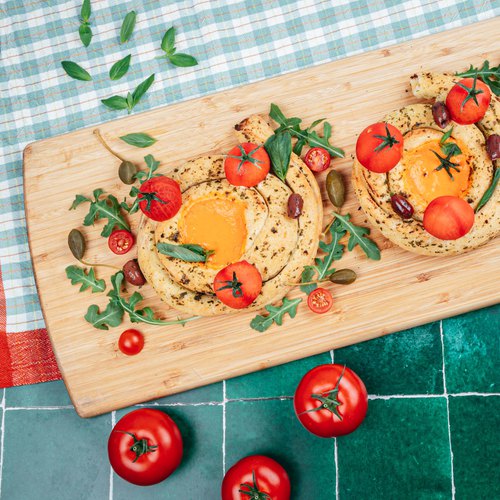 Vodka Garlic Roll
Vodka Garlic Roll! A boozy and savory recipe straight from Italy 😍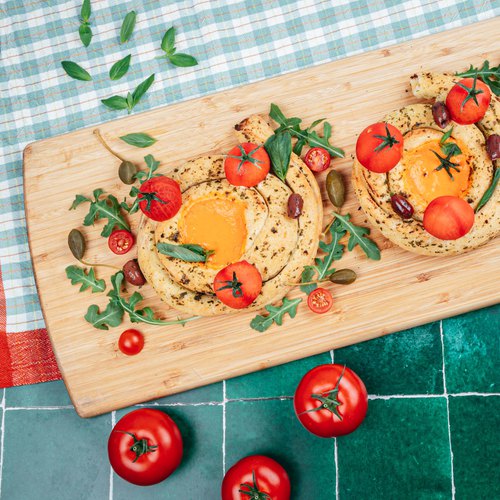 ---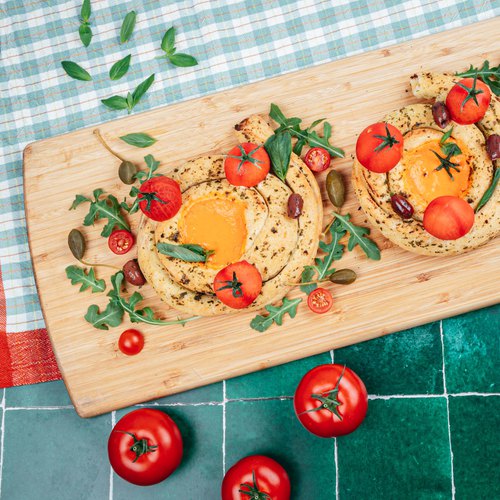 ---
Total time: 30 minutes
Cook time: 30 minutes
Ingredients for 3 people
3 cups of flour
3 tsp of yeast
1 1/4 cups of water
4 tbsp of olive oil
1 clove garlic
9 oz of ricotta cheese
30 cherry tomatoes
10 basil leaves
1 onion
Vodka
1 burrata
Pepper
Rosemary
---
Tools
Blender
---
Step 1/3
Mix the flour, yeast and water until smooth. Roll out flat. Spread ricotta and cooked garlic on the dough. Create 3 strips with the dough and roll around glasses. Bake 15 minutes at 350°F.
Step 2/3
In a jar add the cherry tomatoes, vodka, onion, basil, salt and olive oil. Cook 20 minutes in double boiler. Blend until smooth.
Step 3/3
Empty the cherry tomatoes, blanch to remove the skin and stuff with burrata. Season with salt and herbs. Place the bread rolls on a plate and add the sauce in the middle. Add the tomatoes and enjoy!