What is Chefclub Academy? A Masterclass designed to help you discover and learn to cook recipes from around the world! 🌎 We have carefully selected 5 gourmet recipes from a selection of countries known for their culinary traditions. By learning to make these recipes, you will become an expert in some of the greatest cuisines from around the world! So put on your best apron and make all 5 recipes from the country of your choice. Then simply take a picture of your dishes and post them in our app to validate your Masterclass and receive your diploma! 🎓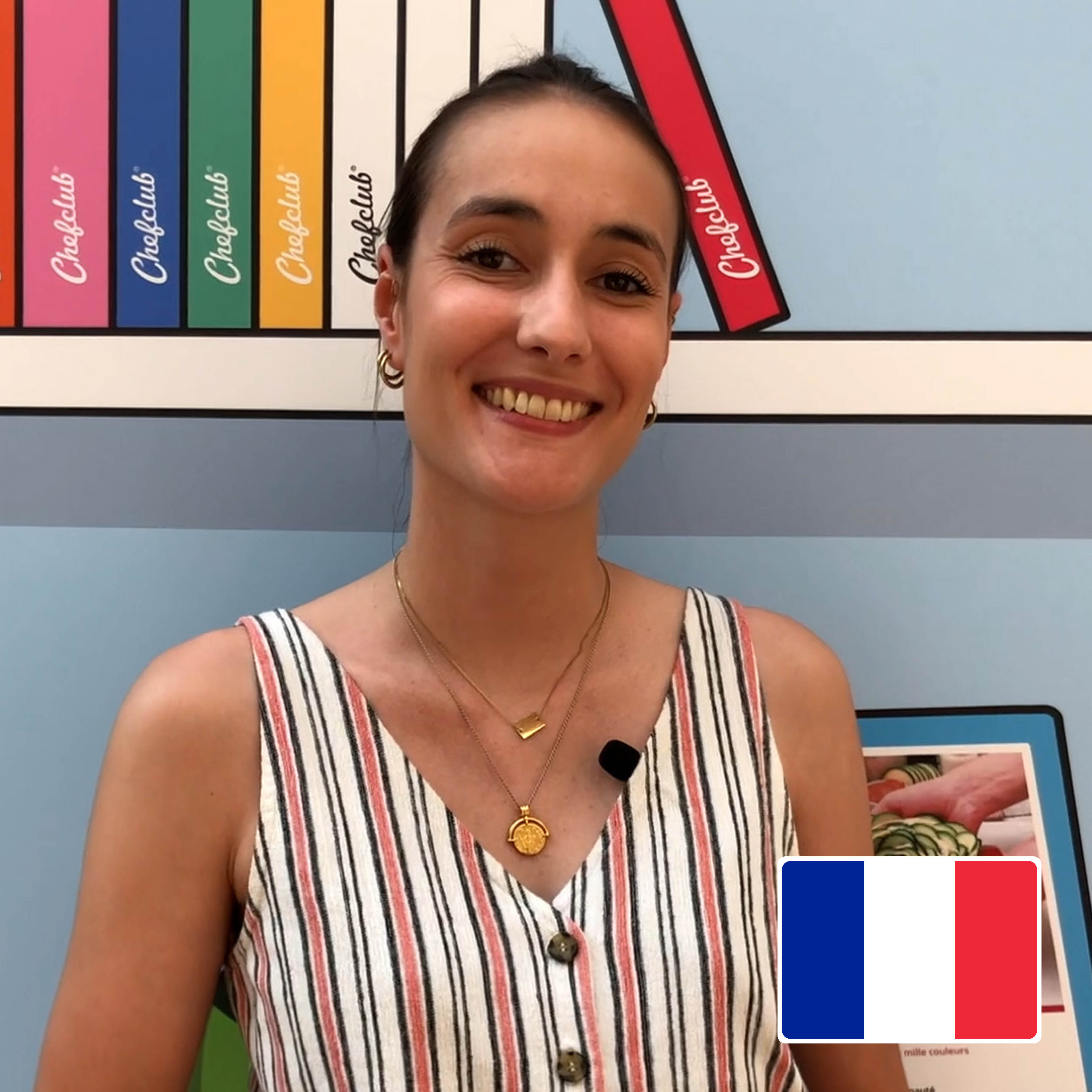 Welcome to France, the country where the baguette and cheese are king and queen! 👑 Let's go for a tasty journey across the Atlantic Ocean. Here are 5 recipes that I've selected to help you become an expert in French cuisine. Who wouldn't want to impress their family, their significant other, or their friends with recipes straight from the land of love ...? ❤️ So get your spatulas ready and of course, bon appétit!
The "Oeuf cocotte" isn't just a funny name, it's a tradition! The idea is simple: cook a soft-boiled egg without its shell in a casserole and create your meal around it. It has been on the menus of every bistro for decades and now it's your turn to learn how to make this special delicacy 👨🏻‍🍳 In this modern version of the Oeuf Cocotte, we decided to replace the egg cup by a nest made of veggies, for a lighter version of the oeuf cocotte. It's the perfect recipe to start your day (and your healthy lifestyle)!
Here's a French cliché that is actually... true! You can find fresh croissants in every bakery, on every corner of every street! And many French people will have one every morning, so naturally when we had to pick a typical French dish, it was a no-brainer. With this recipe, you will learn how to prepare a salty variation of the iconic French croissant: if you do it right, you should hear some "ooh la la's" when you bring this dish to the table 😉
In France, there is a dish called "Quiche" (pronounced "keesh"). This recipe is essentially a basic egg pie, in which you can put anything you like! Among many possible combinations, some famous classics have emerged, such as the salmon and zucchini pie. In our Chefclub version, we twisted the design by adding an amazing flower shape that your guests will adore!
Steak (or ground beef) and fries is a simple, tasty dish that many people cook around the world. So, what makes it a typical French "recette" ? Well, first off, the French fries! 🍟 And second, the iconic Pepper Sauce that every French child asks for when they order steak frites at a restaurant. This Chefclub recipe is a lot of fun to cook and absolutely delicious, so this could be a great opportunity to bring your kids into the kitchen and have fun preparing dinner together!
Ladies and Gentleman, please welcome the queen of French desserts: the poached pear! So delicate, so soft and sweet, a poached pear is a great dessert with very little technique required! To make sure you graduate from this program in style, we have chosen a very "gourmande" recipe that combines poached pears with a very American pancake and decadent chocolate sauce... It's graduation time, let's celebrate!
They have already cooked these recipes! 👨🏻‍🍳