What is Chefclub Academy? A Masterclass designed to help you discover and learn to cook recipes from around the world! 🌎 We have carefully selected 5 gourmet recipes from a selection of countries known for their culinary traditions (including the US😎🇺🇸). By learning to make these recipes, you will become an expert in some of the greatest cuisines from around the world! So put on your best apron and make all 5 recipes from the country of your choice. Then simply take a picture of your dishes and post them in our app to validate your Masterclass and receive your diploma! 🎓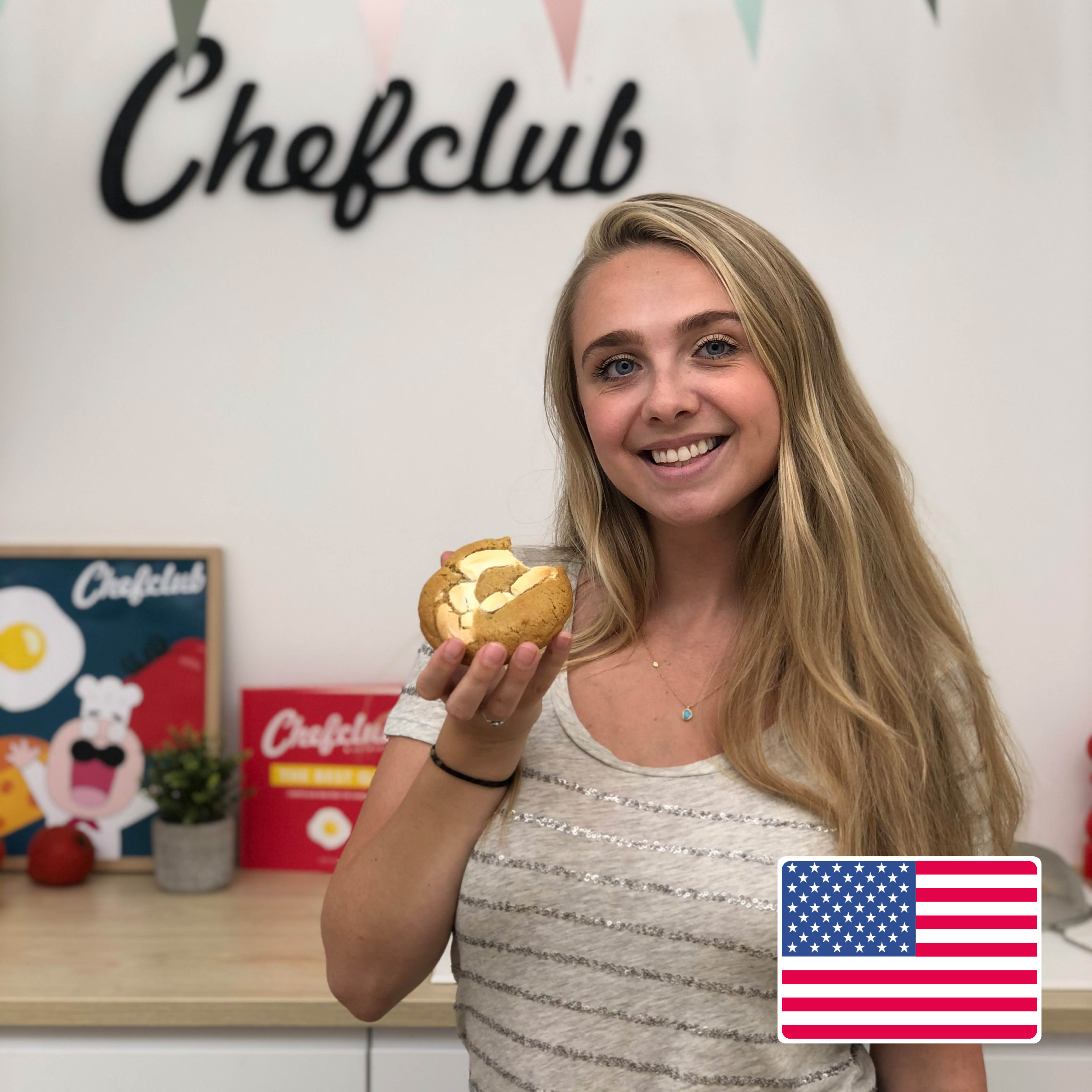 From New York Hot Dogs to Southern Barbecue, America is known for its diverse (and delicious 😋 ) range of culinary dishes, and here at Chefclub, we're going to show you our take on some classic recipes! So join us and learn to make these iconic American dishes, with a Chefclub twist of course! Enjoy the taste of America, right from the comfort of your home kitchen!
One of America's favorite summer barbecue foods, juicy ground beef burgers are an iconic American meal! However, rather than showing you how to make a simple basic burger, we're going to show you how to make our all-in-one burger bowls! This creative recipe will wow your friends and family and change the way they eat burgers forever!
DISCOVER THE RECIPE
We've combined America's favorite lunch with America's favorite dinner to make the ultimate American meal. Watch as we show you how to prepare our grilled cheese pizza that's ready in only 15 minutes! Talk about an easy dinner!
DISCOVER THE RECIPE
Calling all cheese lovers! If you love pasta and you love cheese, this recipe is for you! We're going to show you how to make the cheesiest Mac & Cheese bake ever that's ready in no-time! Enjoy this crispy Mac & cheese bake filled with macaroni pasta and oozing with cheddar cheese. And don't forget to say cheese 😁🧀
DISCOVER THE RECIPE
Imagine America's favorite campfire treat, in pancake form! Yup, you guessed it! We're going to show you how to make a decadent S'mores pancake roll! Enjoy fluffy pancakes filled with melted chocolate, graham cracker crumbles, and topped with sweet toasted marshmallows! Get ready for one amazing breakfast treat!
DISCOVER THE RECIPE
Everyone knows that chocolate chip cookies are one of America's favorite desserts, which is why we're going to show you how to make the best cookie treat ever! Watch as we show you how to make chocolate stuffed cookie cups topped with vanilla ice cream and sweet caramel sauce! Enjoy this fun and easy dessert that the whole family will have fun making!
DISCOVER THE RECIPE
They already cooked these recipes! 👨🏻‍🍳