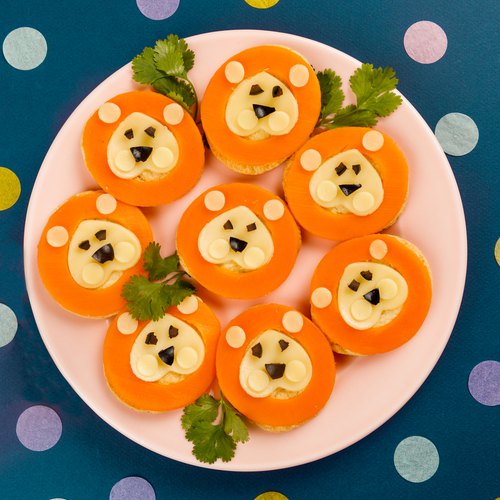 The Lion's Salty Savannah
Take a walk on the wild side!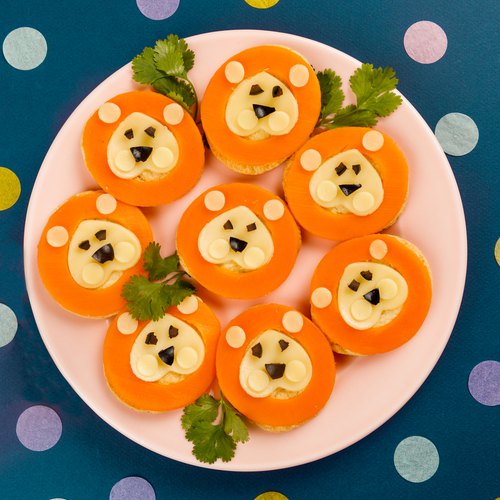 ---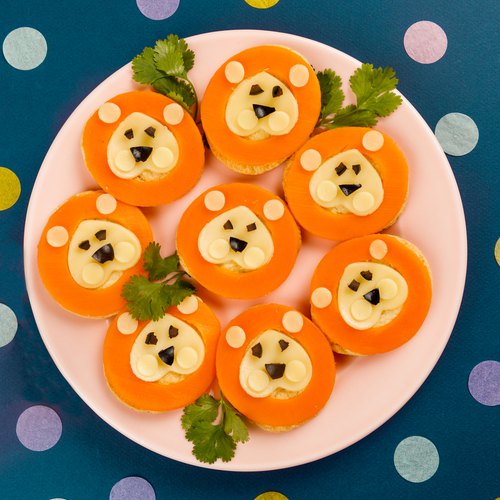 ---
Total time: 43 minutes
Prep time: 30 minutes, Cook time: 13 minutes
Ingredients for 4 people
3/5 cup of butter
0.3 cup of parmesan cheese
1 egg
1 3/4 cups of flour
8 slices of cheddar cheese
8 slices of gouda cheese
2 black olives
---
Tools
Rolling pin or metal rod
Cookie cutter heart
---
Step 1/2
Mix 1 cat and 1 mouse of soft butter, 1 pig of grated Parmesan. Add the egg, 2 chefs of flour then mix until combined. Roll out the dough with the Chefclub rolling pin with the 0.2 inche rings, use the chef's cup as a cookie cutter and form several discs of dough. Bake for 13 minutes at 340°F.
Step 2/2
Form 1 disc of cheddar with the cat measuring cup and 1 smaller disc with the hen measuring cup. Place the large disc on a cookie. Form 1 heart with the gouda with the heart cookie cutter, then form 2 smaller discs using a pen cap. Cut the olives into pieces, place the olive pieces on the heart to finish the decoration. Repeat the action with each shortbread. Everything together should resemble a lion. Serve and enjoy!