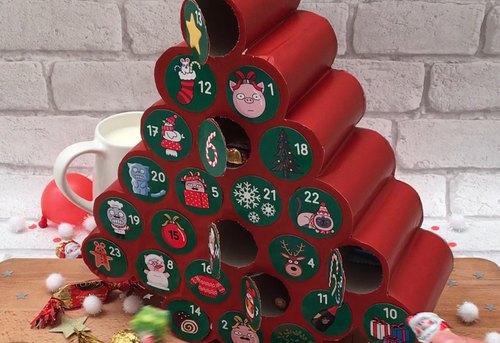 Advent Calendar
We are counting down the days till Christmas already, and this makes it easy!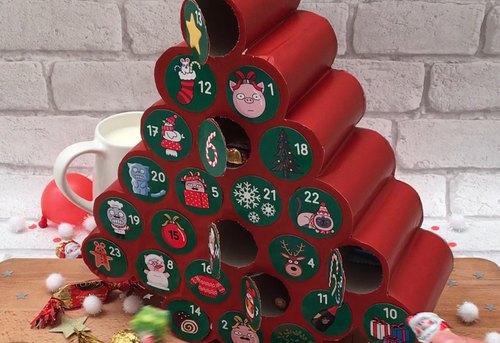 ---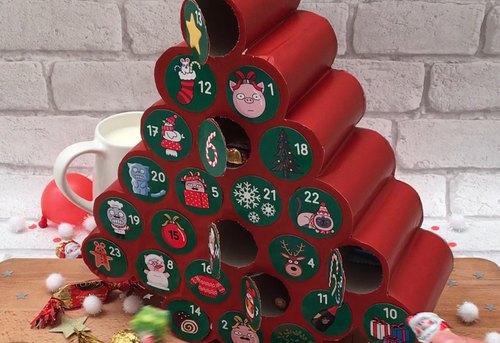 ---
Ingredients for 1 person
12 cardboard tubes
1 stapler
wrapping paper
1 glue stick
24 sweet treats
1 ribbon
1 sheet of chefclub stickers, link in recipe steps
---
Step 2/5
Place the tree on the wrapping paper and draw around the outline with a pencil and cut it out. Glue the paper onto the tree. Cut strips of wrapping paper the same height as the cardboard tubes and glue them around the tree.
Step 3/5
Place the sweet treats into the tubes. Make a cut in the middle of the top tube of the tree. Form a loop with the ribbon and tie it with a thick knot, then place the loop in the notch to hang the advent calendar up with.
Step 4/5
Close the tree shut with a new sheet of tree shaped wrapping paper, and glue the
Chefclub stickers
on top. Open day after day, and enjoy the sweet treats until Christmas!
Similar recipes from Chefclub
-
Our other recipes