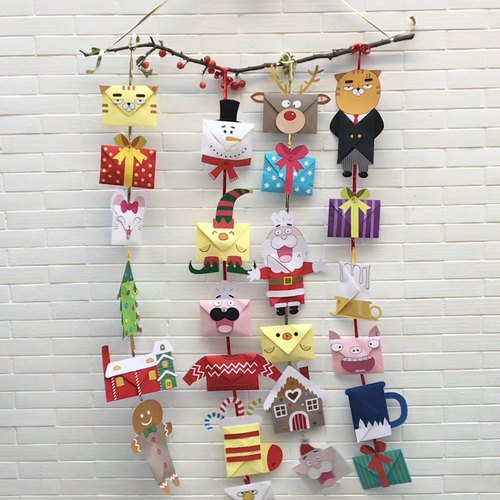 Festive AF Advent Calendars
Festive AF Advent Calendars! DIY your way to Christmas cheer! 🎄❤️🎄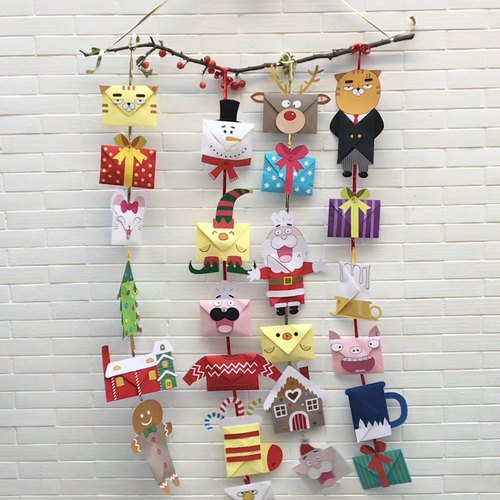 Advent calendars might not be common in the US, but this is the year to give it a go! Nothing gets you in the holiday mood faster than a little surprise every day. Our DIY advent calendars allow you to choose what presents to hide, while making an easy and fun piece of Christmas decor that'll fit into your existing holiday decorations.
---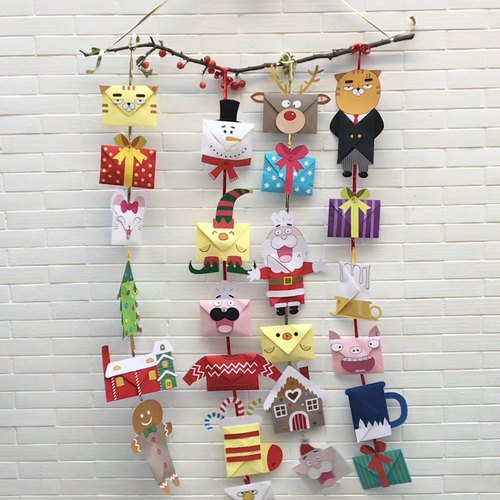 ---
Ingredients for 4 people
candies and presents
2 large cardboard squares
24 balloons
chefclub advent calendar cut-outs
ribbon
---
Tools
Pins or tacks
Envelopes
Tree branch
Paper towel rolls
Construction paper
Glue
---
Step 1/6
Cut 2 large cardboard rectangles into triangles and cut a long notch on the top of one of the two and in the middle of the base of the second. Fit the 2 triangles to form a tree shape.
Step 2/6
Put candies or small gifts in 24 balloons, inflate them to different sizes and pin them to the tree by the knot. Number the balloons from 1 to 24 and burst them each day to collect the gift.
Step 3/6
Download the printouts here
. Then, cut out the forms and then glue on 24 envelopes. Place candies or small gifts in the envelopes and cut 2 notches on the back of each envelope.
Step 4/6
Hang 4 long ribbons from a tree branch and pass the ribbons through the notches of the envelopes so that they hang from the tree branch. Hang the branch up and number the envelopes. Open one envelope a day to collect the gift.
Step 5/6
Cut in 12 paper towel rolls in two and decorate them, either by sticking gift paper on them, or by painting them. Cut 24 discs in card stock. Form a notch the length of a radius in each disc.
Step 6/6
Place a dot of glue next to each notch and glue it to the side of the other side of the notch to form hats. Fill the rolls with candies or small gifts and put the hats on top. Open a hat a day to collect the gifts.