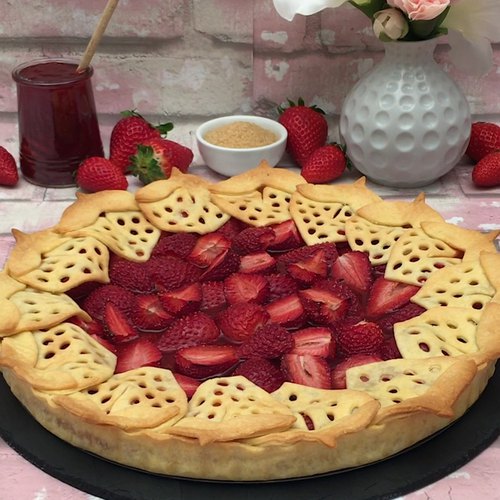 Adorable Strawberry Pie
Have bottles, will craft. 🍓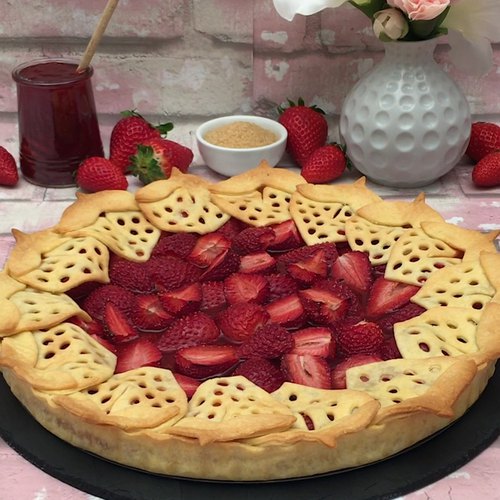 ---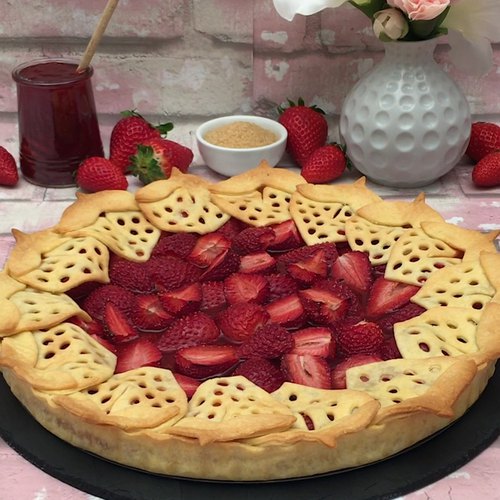 ---
Ingredients for 6 people
3 pie doughs
3 tbsp of strawberry jam
2 1/2 cups of strawberries
brown sugar
---
Tools
Pie pan
Plastic bottle
Scotch tape
Paper straw
---
Step 1/4
Lay a pie dough in the pie dish and brush the bottom with the jam. Cut all the strawberries in half lengthwise and arrange them in the pie.
Step 2/4
Cut 2 rings 1" wide out of the plastic bottle, fold one into a heart shape, and secure it with tape. Cut the second ring once and fold it in half. Fold one half into 3, fold the other half into 3 and fold the middle half into 2. Tape the whole thing together to make 2 ovals on the sides and a point on the top which will be the top of the strawberry.
Step 3/4
Cut 15 strawberry hearts and 15 strawberry tops from the 2 remaining doughs. Assemble the tops over the hearts to make strawberries. Fold the end of the straw slightly and remove pieces of dough from the strawberries to draw the seeds. Arrange the strawberries around the tart, overlapping them slightly.
Step 4/4
Sprinkle the strawberries with brown sugar and bake at 350 °F for 30 minutes. Remove from the oven, slice, and enjoy!