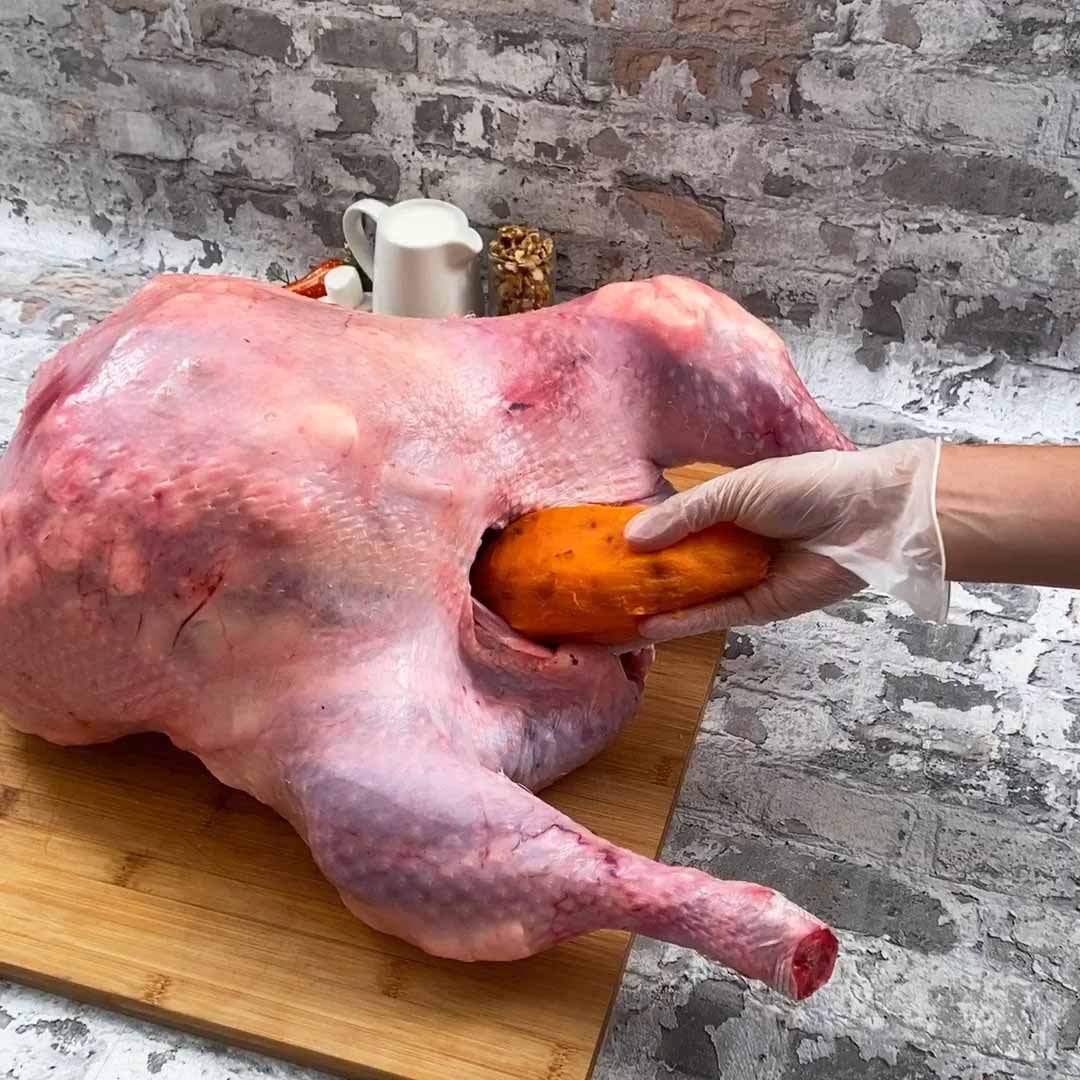 Sweet Potato Turkey
Who says you can't have your sweet potatoes and turkey too?! 🤪
Made by you!
Ingredients
Whole turkey
Marshmallows
5 sweet potatoes, peeled and semi-cooked
4 cups flour
3 1/2 cups butter, plus extra
2 tbsp salt
3 cups chopped pecans
2 cups brown sugar
Tools
Kitchen string
1. With gloved hands, separate the skin from the meat of the turkey. Once the skin is loosened, place marshmallows under the skin. Stuff the turkey with more marshmallows, butter, and finally the sweet potatoes. Tie the legs together with kitchen string.
2. Mix together the flour, brown sugar, pecans, salt, 3 1/2 cups melted butter to form a dough. Cover the turkey entirely with the dough. Cook the turkey for 15 minutes for every lb of meat at 350 °F. The turkey is done when a thermometer inserted reads 170 °F at the thickest part of the bird. When the turkey has rested, cut open the top of the turkey, add butter to the sweet potatoes, then mash. Top with toasted marshmallows. Enjoy!
Similar recipes from Chefclub