What is Chefclub Academy? A Masterclass designed to help you discover and learn to cook recipes from around the world! 🌎 We have carefully selected 5 gourmet recipes from a selection of countries known for their culinary traditions. By learning to make these recipes, you will become an expert in some of the greatest cuisines from around the world! So put on your best apron and make all 5 recipes from the country of your choice. Then simply take a picture of your dishes and post them in our app to validate your Masterclass and receive your diploma! 🎓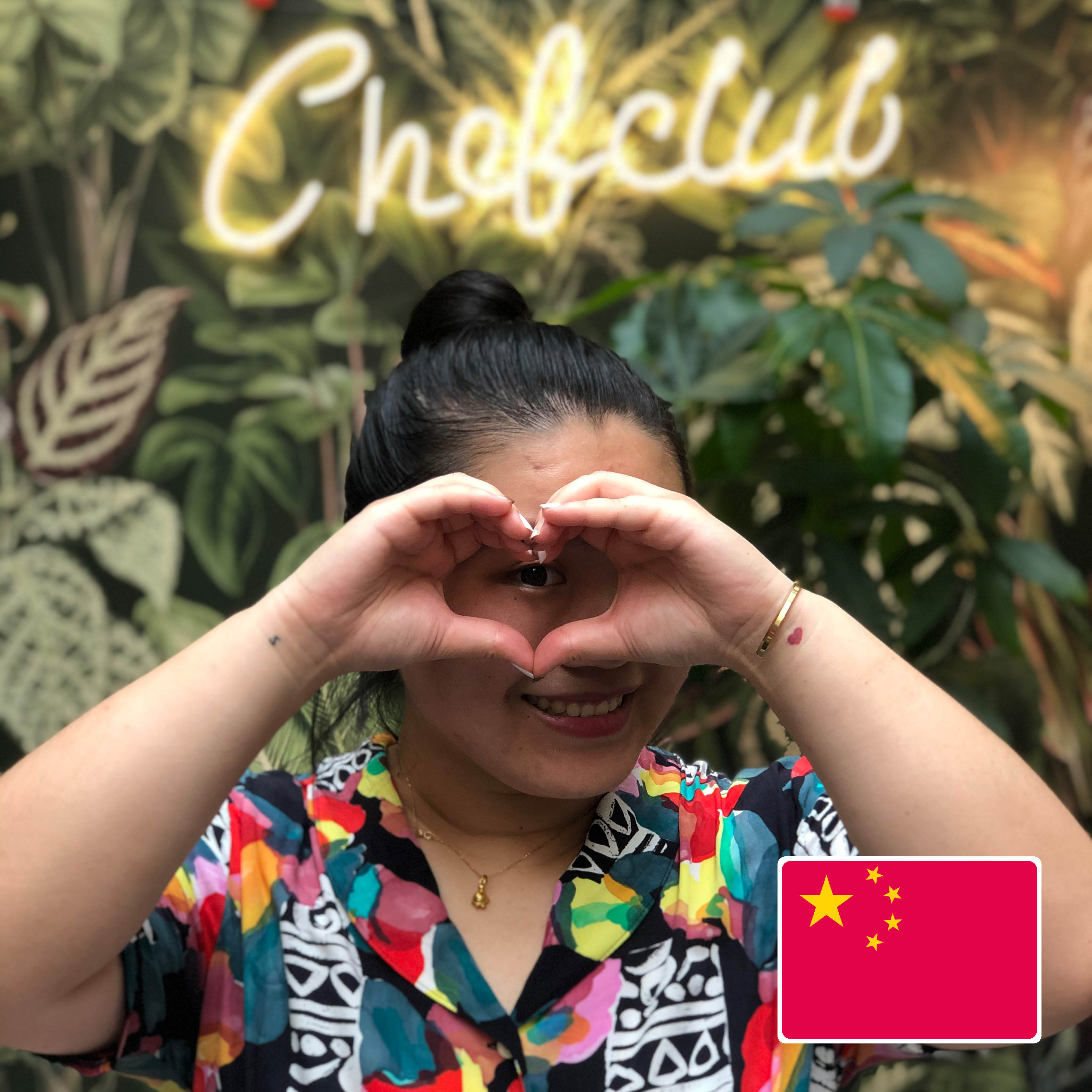 Nihao, this is a soy sauce flavored hello from China! I bet you have at least one Chinese dish on your comfort food list...let me guess, General Tso's chicken or fried rice? 🥡 As delicious as these comfort food classics are, we can offer you more! When ancient cuisine meets new ideas, your mind will be blown! Get ready, these 5 recipes will help you turn your kitchen into a 5 star takeout restaurant and spice up your weekend nights! 🥢
Let's start with a twist on the classic shrimp spring roll, what do you say? Did you know that fried rice paper looks just like a giant shrimp chip? It is also the perfect bowl for our salad, so no need to wash the dishes. It can be spring time anytime of year with this fresh salad!
DISCOVER THE RECIPE
Here is an excellent combination of 2 classics: noodles and hot dogs. Use ramen and cheese as your batter and create the ultimate comfort food on a stick! When Chinese comfort food meets a great American classic, magic is bound to happen!
DISCOVER THE RECIPE
We all love instant noodles, but sometimes they can get a bit boring, which is why Chefclub has decided to spice things up! You won't be able to believe the endless ways we used Ramen. From tacos, to sandwiches, to brownies, we've truly pushed this ingredient to its limits!
DISCOVER THE RECIPE
Another delicious recipe with an edible container! If there is never enough ham in your fried rice, then why not just serve it in a spam cube and top with cheese for a delicious mix of textures and flavors. You will surely want to be "spammed" by this baby!
DISCOVER THE RECIPE
It is always difficult to choose between two dishes you love, for example, omelets and rice. With Chefclub, however, your problem is solved! There's no need to choose when you can layer them together! And of course, no dish is complete without a little cheese!
DISCOVER THE RECIPE
They already cooked these recipes! 👨🏻‍🍳