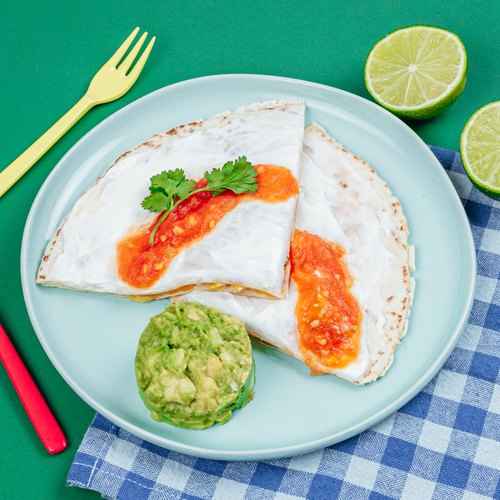 Are you 18 years old or older?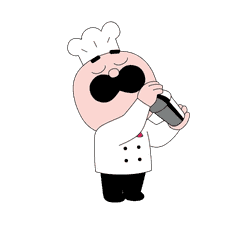 You must have the right to consume alcohol in your country of residence to continue on this site.
Please drink responsibly
Mexican quesadillas
With homemade guacamole and tomato sauce!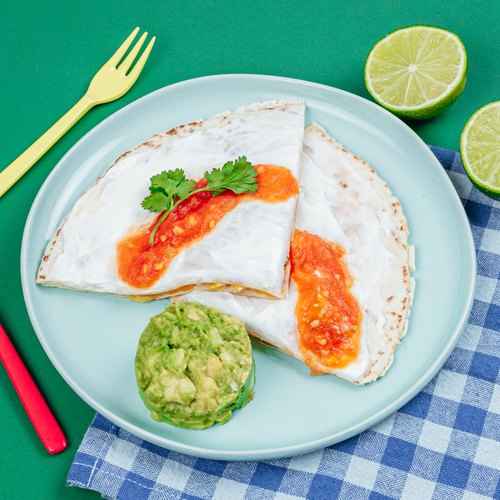 ---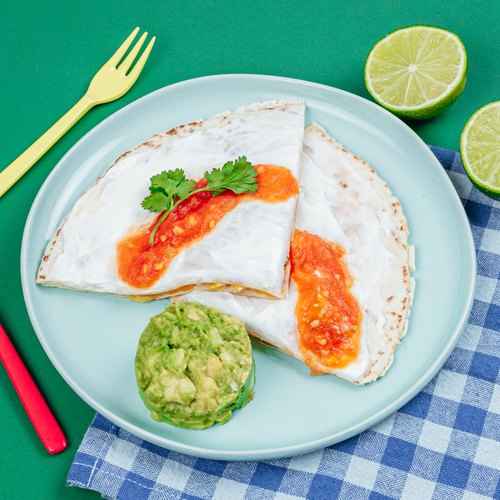 ---
Total time: 41 minutes
Prep time: 20 minutes, Cook time: 21 minutes
Ingredients for 4 people
1 tomato
1 avocado
1 lime
2 tortillas
25 grammes of gratted cheddar cheese
25 grammes of grated emmental
35 grammes of sweetcorn kernels
1 tsp of crème fraîche
coriander
salt
---
Kitchenware
Clingfilm
---
Step 1/4
Cut the tomatoes into quarters and put them into the chef cup. Cover the cup in clingfilm and heat in the microwave for 5 minutes. Take the cup out of the microwave and remove the clingfilm (careful, it will be very hot!). Add half a chick of salt and mix well.
Step 2/4
Score the flesh of the avocado half and use a spoon to remove the flesh from the skin. Mix the avocado with 1 chick of salt and the juice of half a lime, then mash together (with the pig cup).
Step 3/4
Place 1 cat of grated cheddar and 1 cat of grated Emmental on 2 of the tortillas (1 cat of each cheese on each tortilla). Add 1 mouse of sweetcorn kernels to each tortilla, then cover with the 2 remaining tortillas. Fry each quesadilla in a frying pan for 5 minutes on one side, pressing down to ensure the cheese melts, then turn the quesadilla over and cook for 3 minutes on the other side.
Step 4/4
Spread 1 hen of crème fraîche onto each quesadilla and cut into quarters. Serve 2 slices with 1 hen of your tomato sauce, 1 mouse of guacamole, lime slices and coriander.