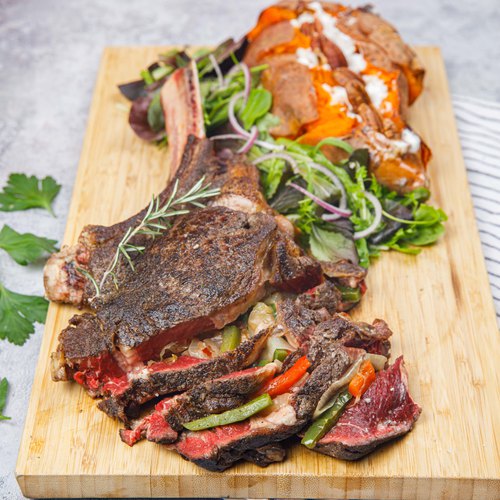 Are you 18 years old or older?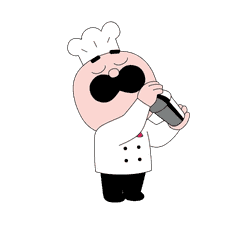 You must have the right to consume alcohol in your country of residence to continue on this site.
Please drink responsibly
The Howdy Roadhouse Steak
Howdy Roadhouse Steak! You can hang your hat on this meaty recipe 😋🍖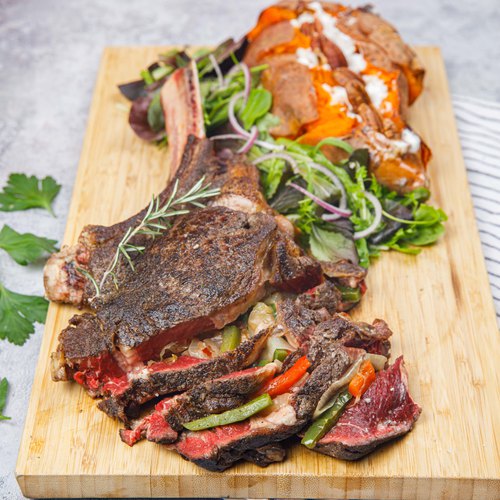 ---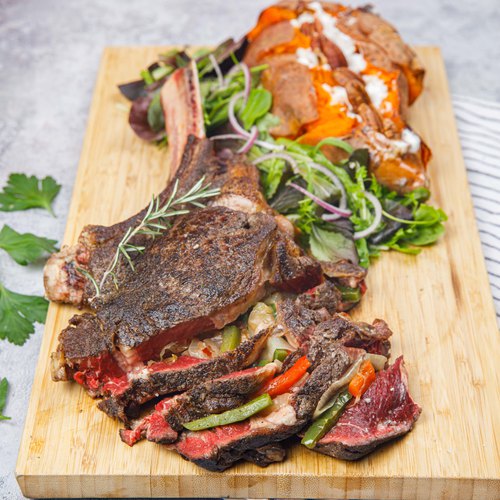 ---
Total time: 1 hour
Cook time: 1 hour
Ingredients for 3 people
1 tomahawk steak
1 kg of butter
2 tbsp of chefclub bbq seasoning
Salt & pepper
3 sweet potatoes
1/2 onion
1 yellow pepper
2 red pepper
1 tsp of parsley
3 tbsp of pecan nuts
15 marshmallows
---
Kitchenware
Tinfoil
---
Step 1/4
Place sweet potatoes in oven at 160°C for 1 hour wrapped in foil. Remove from oven and cut open with a knife. Place butter and marshmallows then place face down on the grill for about 1 minute then flip and top with chopped pecans.
Step 2/4
Take the tomahawk steak and cut an opening to create a pocket. Hold it by the end of the bone and dip it in melted butter. Add Chefclub BBQ spice mix and soak the steak once more.
Step 3/4
Fill in the steak pocket with grilled onions, yellow and red bell peppers seasoned with salt, pepper and parsley.
Step 4/4
Place the steak on a hot hot grill to get a perfect sear on all sides and the fat cap. Baste the steak with BBQ butter during the cooking process. Serve and enjoy!